At the Norman Parathyroid Center, we operate on 20-30 parathyroid patients EVERY WEEK from outside the state of Florida. This page provides information regarding hotels where our parathyroid patients typically stay.
When should I arrive in Tampa: Usually the afternoon or evening prior to the operation. Kelly and/or Kathy will tell you more--based upon what day of the week your operation is on. (read more).
The primary hotels for the Norman Parathyroid Center are the Courtyard by Marriott Downtown Tampa, and the Hampton Inn in Ybor City. The vast majority of our patients stay at one of these two hotels. Information about these two hotels (OUR MAIN HOTELS) are on a different page: GO THERE FIRST. This page is for hotel choices when one of our two main hotels are full.
The hotels on this page do not have an agreement with us, but may accommodate you if one of our two main hotels are full. All of these hotels are within a few miles of the hospital. The number of stars is our rating, based upon feedback from our patients... NOTE: prices listed here are usually pretty accurate, sometimes we're wrong.
---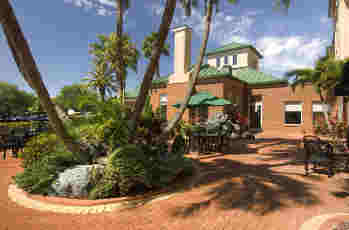 Hilton Garden Inn
Located in the heart of Tampa's historic Ybor City, the Hilton Garden Inn is the only hotel in this unique and frequently visited locale. Formerly the cigar capital of the world, Ybor City is known for its vibrant nightlife and recognized by its brick streets, wrought iron balconies and old-fashioned streetlamps. We have been sending patients here for about 3 years now and they give great service to our patients. We have 3-5 patients stay here every day.This hotel is only about 5 years old, and its located in a very interesting area of town with LOTS of things to do. MANY shops, restaurants, and even a large movie theater complex is just outside your door. Located 3.5 miles from the hospital but shuttle bus service is available most of the time. Important... they do NOT have a restaurant, but offer room service Tuesday-Saturday from 5pm to 9pm. However, if you walk one block, you will have dozens of very nice (some excellent) restaurants, cafe's, and shops. If you have to take a taxi to the hospital, don't worry, most of the taxi drivers know who we are and will know what kind of surgery you will be getting... When booking, you MUST tell them that you are having surgery with Dr Norman and you must give them our corporate ID number: 2632427 in order to get special room rates...and be treated extremely well (extra pillows, etc)
Located: Tampa's historic Ybor City.
Address: 1700 East 9th Avenue, Tampa, FL 33605
To make reservations you have 2 choices... call our representative at the hotel directly at 813-769-0137 and tell them you are having surgery with Dr Norman. They are open 9 am to 6 pm M-F, EST. If not there, leave a message. Or, you can call the main phone number 813-769-9267 and be transferred to the national reservations desk... and give them our corporate ID number: 2632427.
$154 January through April, and $124 May through December. These are special rates that are only available if you give our corporate ID number 2632427. Shuttle bus to and from the hospital is available, but doesn't run in the morning before 7:00 am, so this won't work getting you to the hospital in the morning... you take a quick taxi for $10.
Official Web Site (opens in new window...close window to return here)
---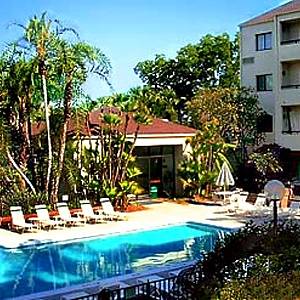 Courtyard by Marriott -- WestShore Shopping District
Located 3 miles from the Airport and 4 miles from the hospital. This is one of our top recommended hotels, and unquestionably the highest recommended if you would like to be around shopping. Tampa's newest, nicest, and biggest mall "International Plaza & Bay Street", is about 1.5 miles away (cannot walk to it, must take car/taxi/or hotel shuttle) and with it some VERY nice restaurants (Cheesecake Factory, Capital Grill)--and of course, great shopping. The Westshore Plaza, which is a smaller but recently renovated mall, with a host of GREAT restaurants (PF Changs, Maggiano's, Mitchell's Fish Market etc.), entertainment (AMC Cinemas) and shopping (Macy's, JC Penney) is also 1.5 miles from the hotel. Pending availability, the hotel shuttle will take you to and from both Malls. They treat our patients well, and have special room rates for Norman Parathyroid Clinic patients.
Additionally, having recently completed extensive renovations (2008), they offer our guests the following features and amenities: complimentary high speed internet access, Courtyard Café, open for breakfast, 24-hour food access in our Market Place, complimentary airport shuttle service (8am to 10pm), complimentary parking, Fitness Center with State-of-the-Art equipment, complimentary Gold's Gym membership for registered guests, Marriott Rewards points.
January, 2009 - April, 2014
$129.00
May, 2009 - December, 2014
$129.00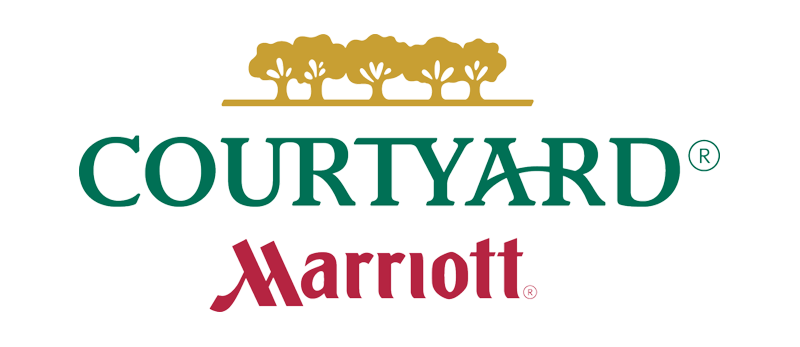 To make reservations you can either call or use their website. If you simply click on this link or, you can call toll-free number at (800) 321-2211, or call the hotel directly at (813) 874-0555.
Address:
3805 West Cypress
Tampa, Florida 33607 USA
Phone: 1-813-874-0555
If you don't have a car, you will have to take a taxi to the hospital ($10).
---
Westin Harbour Island Hotel
(813) 229-5000
1/2 mile from the Hospital.
Located: Downtown Tampa on Harbour Island.
Address: 725 Harbour Island Boulevard. Tampa, FL.
$179.00 to $199.00 nightly. This is a nice hotel. Only one restaurant (very good) and a few shops, but a nice hotel. Lately our patients said they were treated very well and recommend this hotel highly. Shuttle bus to the hospital is available sometimes, but kind of unreliable.
Official Web Site (opens in new window...close window to return here)
---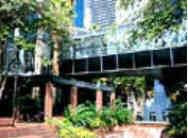 Hyatt Hotel - Downtown Tampa
(813) 225-1234
1/2 mile from the Hospital.
Located: Downtown Tampa.
Address: 211 North Tampa Street. Tampa, Florida 33602
$179.00 nightly, but they now have an agreement with Dr Norman and Tampa General Hospital. If you mention Dr Norman's name and surgery at Tampa General, your rate will be $129. This is one of the nicer hotels in the area. A few restaurants and shops. Not much else to do outside of the hotel... downtown Tampa is DEAD at night.
Shuttle bus to the hospital is not available.
Official Web Site (opens in new window...close window to return here)
---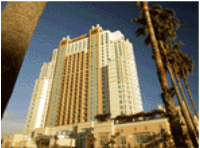 Tampa Marriott Waterside Hotel and Marina
(813) 221-4900
1/2 mile from the Hospital.
Located: Downtown Tampa.
Address: 700 South Florida Ave, Tampa, FL, 33602
$219 nightly if no discounts used. $186.00 nightly for seniors. $197 nightly for AAA members. Most patients say they get much cheaper rates than what we have listed here when they mention Dr Norman and Tampa General Hospital--this is new in 2009 and it is working quite well. They have military discounts too).
This is the newest, largest, and nicest hotel in the area...only 6 years old. Nice restaurants and shops. If money is not a consideration, then this is the place to stay. Shuttle bus to the hospital is not available, but ask... if they are not making an airport run they will take you--very accommodating.
Official Web Site (opens in new window...close window to return here)
---
When do you come and how long do you stay?
Typically, patients will come to Tampa the day (afternoon) prior to their surgery. ALL preoperative evaluations and hospital registrations are done over the phone now... you do not have to come to the hospital prior to the day of your operation. The hospital will call you 1 to 2 weeks prior to your scheduled operation and you will be able to take care of all registration information, insurance information, etc with them over the phone. You will spend this night in a hotel. The following day you will go to the hospital for the outpatient parathyroid procedure. Our average operative time for this procedure is about 18 minutes. All patients spend about 1 or 1.5 hours in the recovery room (the last 30 minutes will be with their families), and then are discharged. It is extremely rare for parathyroid patients to need to spend the night in the hospital... the procedure is so small and so quick, that less than one in 1000 patients will have to spend the night (due to other medical problems complicating their overall health). If you live in Florida, then you can go directly from the recovery room to your home via car (you can't drive, but you can be a passenger). If you don't live in Florida, you should spend this night in a hotel also. Some people elect to spend the night of surgery in the same hotel in Tampa. Others elect to travel to Orlando (Disney World area), while others elect to spend this second night in a hotel on the beach (Clearwater or St. Pete Beach). Occasionally, some people will travel by airplane back to their home in another state within a few hours of leaving the hospital...we generally don't feel this a great idea... Traveling the day of surgery by car--yes... by plane--we'd rather you did not. We would rather you relax, have a nice dinner with your family, and spend one more night in the Central Florida area. Again, if you are traveling by car, we encourage you to get on the road right after the surgery if you feel like it. Our advice to those traveling by car: Find a Wendy's Hamburger place and get a chocolate Frosty (their brand of milkshake)... it will make your sore throat feel good!
FLORIDA PATIENTS: People who are traveling by car from other areas in Florida almost always elect to drive home back after their operation. People from Jacksonville, Gainesville, Ocala, Orlando, Daytona, Melbourne, Ft. Lauderdale, Miami, Boca, Ft Meyers, Sarasota, etc, etc. You can stay in Tampa, or you can drive home (somebody else must drive... but you will be fine!). This is what we recommend.
When you book the hotel, tell them that you are having surgery with Dr. Norman at Tampa General Hospital and that you want the special rate that they provide for Dr Norman's Patients at Tampa General Hospital.
---
Tampa General Hospital Contact Information
Main Number: 813-844-7000

This page was last updated: 12/20/2015 .