Parathyroid Surgery Made Easy -- How to Become a Patient at the Norman Parathyroid Center.
Parathyroid surgery can be difficult and challenging. Because of the demand for our expertise in mini-parathyroid surgery and our exceptional results, we perform an average of 14 parathyroid surgeries per day, 5 days per week (average 68 parathyroid operations per week, about 3,400 per year). This includes an average of 35 patients from outside the state of Florida each week. We have a system which allows patients to have their hyperparathyroidism evaluated before taking the trip to Tampa, so you make one trip here and have one 4-5 hour visit with us to cure your problem. Remember, 100% of our patients get mini-parathyroid surgery... It's all we do. YES, if your scan is negative you still get a mini surgery. We do the same mini operation if the scan is negative. We make parathyroid surgery simple, safe, and successful. This page will tell you how to have your operation with us, what it costs, how the process works, and what you can expect. Our least experienced surgeon has performed far more parathyroid operations than any other surgeon in the world. Our surgeons work in pairs (or threes), so all our patients will have two or three of the top 6 parathyroid surgeons in the world participating in their case.
This page will walk you through the process of how to be our patient in 4 steps:
Understand what makes our practice unique and our reputation as the best parathyroid surgeons in the world.
Understand our fee structure: We take insurance for the operation, but there is a consultation fee up front so you have access to our team and you get the operation you need (and avoid an operation you don't need).
Fill out our secure new-patient form.
Have your phone consult with one of our expert doctors and then get to Tampa.
The Norman Parathyroid Center is by far the world's leading parathyroid treatment center with the world's most experienced team dedicated to parathyroid disease only. We perform surgery within the new Parathyroid Center at Tampa General Hospital, a new wing of this large hospital built for our team. Our surgeons are the only surgeons in the world that limit their practice to parathyroid surgery. We perform more than 20 times more parathyroid surgeries than any other hospital in the world. We don't do breast biopsies, gallbladders, and obesity surgery. We don't put tubes in kids ears. Because of our expertise, people from all over the US and many other countries travel to Tampa to be cured of their parathyroid disease (see our MAP of where these people live). This experience gives our team unparalleled results. Historically, over 99% of all patients are cured at their very first visit with us--almost all via an operation that takes between 14 and 25 minutes, going home between 1 and 2 hours (watch the video). We strive for a cure rate over 99% because we simply can't allow patients to go through the trouble of getting to Tampa and not being cured. However, don't let the fact that we perform so many parathyroid operations make you think that we don't treat our patients well. We do! In fact, every patient is given our doctor's cell phone numbers so they have access to them if the need arises. We don't have an answering service. Importantly, we do not have students or surgery residents perform any parathyroid operation (this is important to you!). There simply is no way to perform mini-parathyroid surgery with the expertise we provide while having a surgeon in training being the person performing the operation. Click Here to read more about Drs Norman, Politz, Lopez, Ruan, Boone, Mitchell, and Parrack.
We provide the safest and most successful parathyroid operation available anywhere in the world which is why we have testimonials from over 450 doctors (and 1,900 patients) who came here for their operation (we operate on doctors almost every day). We will help arrange all aspects of the trip except the travel. Typically a patient can fly to Tampa, have parathyroid surgery, and return home in the same time that he/she would be in the hospital if a standard parathyroid operation was performed. Virtually 100% of all patients go home within 2.5 hours of the operation (for our past 28,000+ parathyroid operations that didn't require major thyroid surgery also; thyroid nodule patients still go home in an hour or two).
With one visit to our Parathyroid Center you will spend about 4 or 5 hours with us and take care of every aspect of this disease--putting it behind you for good. During this one visit you will consult face to face with two or three of our seven surgeons (the most experienced parathyroid surgeons in the world), have a sestamibi scan by the team that invented many aspects of the scan (and has done far more than any other center), have an ultrasound performed by one of our expert surgeons to evaluate your thyroid (so we can take care of any thyroid problems at the same time), have a formal consult with a decision to operate (and the extent of the operation), have your mini operation by the best parathyroid surgeons in the world, spend time in the recovery room with a view of the ocean (Tampa Bay), visit with the surgeons after the operation to review the photo of your tumor and the amount of hormone the tumor was making, and then head home (or to one of our partner hotels). And, with the exception of the operating room, your family can stay with you the entire time. You get all seven of our doctor's cell phone numbers, and one of them will call you the night of surgery. You don't need any scans or x-rays before you come here (we very strongly prefer you do not have any scans of any kind) because we do everything in one visit. Most insurances do not require a referral from another doctor. You do not need an endocrinologist referral (we know more about parathyroids than your endocrinologist). The scan, doctor visits, operation... everything done in one visit. Put this behind you and get on with your life... feeling better and living better! Simple, Safe, and Successful.
---
Click Here to read what patients say about having surgery at the Norman Parathyroid Center. When you return home, you simply see your doctor in about 2 month's time (again, you do NOT need an endocrinologist). There are no stitches to take out (they all dissolve). You simply remove the small band-aid 7 days after the operation. We will provide you a pre-printed lab slip to get your blood tested in a month or two and will send the results of this test directly to all of your doctors. We will communicate directly with all of your doctors who will be sent detailed information about your parathyroid operation--they will have all your pertinent records before you see them a month or two after the operation. Your doctors will also get a personal letter describing what was done and they will get a photo of the removed parathyroid tumor and detailed measurements of your parathyroid hormone levels. The best part of course, is that minimal parathyroid surgery performed by these surgeons has a cure rate over 99%, the risk of complications is extremely low (far less than one percent risk), the incision is very small (almost always about one inch), does not require full endotracheal general anesthesia, and postoperative pain is very little (usually lasts only a few hours). Be careful of surgeons who say they can do this operation under local anesthesia--it cannot be done--they are only going to remove the one tumor that shows on the scan and will not evaluate the other three glands. This is cheating, and has a near 20% failure rate (read blog)
---
All of our patients get a mini operation even if their parathyroid scan is "negative" (watch the movie showing how this is done). We do NOT decide on who gets a mini operation based upon the scan results because our mini operation evaluates all four glands--this is the only way to assure you are cured the day of surgery and stay cured for many years to come. Please read that again--this is what confuses the most people. Everybody gets a mini operation here, we do the same operation on everybody regardless of scan results (we look at all 4 glands in virtually all patients). Stop getting scans, and stop listening to surgeons who tell you they can cure you buy taking out the one gland that shows up on the scan. We wish nobody got a scan before coming here... it will not help and will not change what we do. And yes, we will take care of any worrisome thyroid nodules during your operation--we do this all day long. Watch the video of Dr Norman completing an entire 4-parathyroid gland operation in under 13 minutes removing two tumors when the scan showed only one.
Norman Parathyroid Center
STATISTICS FOR OUR PAST 30,000 PARATHYROID OPERATIONS*
Updated: 7/12/2016
First parathyroid operation cure rate: 99.1%, Overall cure rate - 99.6%
Average Operative Time - 19.2 minutes (total time from first cut to band-aid)
Average number of parathyroid operations performed every day - 14
Average number of parathyroid operations performed every week - 68
Number of parathyroid operations performed annually - about 3,200 (20 times more than any hospital in world)
Percent getting a "mini" parathyroid operation - 100% (Its all we do -- everybody has a mini-operation)
Percent getting a "mini" parathyroid operation if they have a negative scan - 100%

IMPORTANT

Percent getting a "mini" parathyroid operation if they have 4-bad glands (4 bad glands is rare!) - 100%
Percent that have a thyroid ultrasound in the operating room to assess for thyroid problems - over 95%.
Percent that have their thyroid gland assessed during the mini-parathyroid operation - 100% *
Number of times voice box nerve permanently injured - 2 (twice in 25,000+, both with huge, 20 year old tumors)
Percent spending night in hospital - 0.05% (near 0% from 2004 to 2016)
Percent going home within 3.5 hours of the operation - 99.5% (in past 20,000 operations) *
Average wound length (average for ALL patients obese and skinny combined) - 1.0 inch
Average wound length to evaluate all 4 glands - 1.0 inch--its the same!
Average wound length if a thyroid nodule has to be removed also - 1.0 inch--no difference.
Average wound length for patients under 140 pounds - 3/4 inch.
Average amount of blood loss during the operation - less than 3 cc's (essentially none).
How often we re-operate because another surgeon was unsuccessful - every day.
How often we operate on a doctor - almost every day
How often we operate on a nurse - at least 10 times per week (usually several per day).
How often we use doctors in training (anesthesiology residents) to help with your anesthesia - never.
How often we have doctors in training (surgery residents) do part or all of your operation - never.
How often we operate on people over 80 years of age - virtually every day.
Number of times any of our doctors have been sued - Zero. Never.
How often we publish in major medical journals - about every 6 months.
How often our patients send flowers and candy - every day!
Number of States patients come from every year - 50 (about 1/2 of patients are from outside Florida) ( see map!).
Percentage of all parathyroid operations performed in Florida that are done here - about 77%.
Percentage of all parathyroid operations performed in the U.S. that are done here - about 10%
Percentage of all parathyroid operations on Medicare Patients in the US - about 9% (read article on this)
How often we operate on patients from other countries - several times per week.
How often we operate on patients from Canada - average 2-3 per week. Read a great blog and associated article about Canadians coming to Tampa for parathyroid surgery. Story published in Calgary Herald 4/6/14.
How to have surgery at the Norman Parathyroid Center at Tampa General Hospital.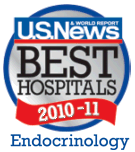 Our surgeons perform all operations with their dedicated surgical team at the Parathyroid Center at Tampa General Hospital, one of "America's Best Hospitals" in seven different medical specialties, including Head and Neck Surgery and Endocrinology (that's us...for 8 years in a row!). We have an entire floor of the hospital that is dedicated to parathyroid surgery only. We have the worlds most experienced and talented team dedicated to parathyroid disease--thus the repeated accolades and awards. Note: the Parathyroid Center at Tampa General Hospital is so nice, the patents have nicknamed it "the Parathyroid Palace". Take a Video Tour of our new Parathyroid Center. There is more about our center on another page.
---
We take almost all Insurance Types for the Parathyroid Operation ... however a "Consultation Fee" will be required for almost all patients as outlined below.
We accept almost every insurance for the cost of the operation, including Medicare. Our hospital, anesthesia team, x-ray, etc will also accept almost all insurance payments for the operation.
HOWEVER, There is a $750.00 Consultation Fee that is charged to all Florida patients who go through our standard phone consultation process. This fee provides you with unparalleled access to the world's most experienced parathyroid team. We charge this fee because nobody in the universe understands this disease like we do and no surgeon, or surgical team can provide the expertise we can. You will be assigned to one of our coordinators who will be your contact person throughout this process (and for years after your operation). Your information will be gathered and organized from your doctors and then entered into our huge database of tens of thousands of parathyroid patients we have cured. Almost all cases are reviewed by at least 2 of our surgeons who will then determine what your best course of action should be. One of the experts will call you on the phone and consult with you about your parathyroid disease, putting it in context with over 30,000 other patients that they have seen and our computer has analyzed. We will provide advice and consultation regarding your parathyroid status, your osteoporosis, your thyroid issues (nodules, etc) and your vitamin D status. The consultation is NOT just about your current parathyroid status, but includes long term follow-up regarding your bones, calcium intake, and other related health issues for years to come. We have unparalleled expertise in this disease and can provide guidance to you for years. Once our patient, always our patient!
IMPORTANT! Your insurance will not pay this consultation fee and it will be your responsibility. This fee covers the organization of your chart and the phone consultation with one of our expert doctors. This fee is for your consultation before you get to Tampa to determine if you have parathyroid disease, how severe it is, and what your best means of treatment would be. This consultation fee is also for the additional advice we will give you before and after your operation regarding your thyroid, osteoporosis, and vitamin D. We know a lot more about this problem than all of your other doctors combined, and we will freely consult with you and give you advice about your bones and other items AFTER the operation. Of course this fee saves you the costs of an office visit, a day of travel to and from Tampa, and a night in a hotel... and gets you the opinion of the most experienced parathyroid doctors in the world. However, this fee is NOT billable to your insurance company, so don't ask them to pay it--they will not--it is not their responsibility. If you think the fee is a lot of money, just think about the money you will waste getting sestamibi scans and x-rays that won't help (and we won't use). Think about the time and money wasted seeing doctors who have no expertise in this area. Want to save money? Don't get scans and x-rays. Stop going to the doctor to "watch" your high calcium levels for years. NOTE: One-Half of the consultation fee is returned to you if we deem you do not have primary hyperparathyroidism and a parathyroid operation is not in your best interest. This allows only patients with a high liklihood of needing surgery to come to Tampa for their formal in-person consultation and decision to operate. The actual decision to operate, and which operation to do (the extent and degree) is always made in person after we can examine you, view your scans, and evaluate your overall health.
Out of State Patients must pay a $1750 Consultation Fee. If you don't live in Florida, this is you. We will obtain approvals from your insurance company and take care of the billings to your insurance company for the cost of the operation, however, insurance companies will not pay this chart prep, data entry, chart review, and phone consultation fee. Therefore, the fee for the consultation is 100% the responsibility of the patient. There are no exceptions to this $1750 Consultation Fee if you don't live in Florida, and this fee is the patient's responsibility--the insurance company will not pay this fee. This fee is NOT billable to your insurance company, so don't ask them to pay it--they will not--it is not their responsibility. If you do not have surgery with us, but go through the consultation process, then this fee is due. Your insurance will pay for the surgery, but not the consultation. One-Half of the consultation fee is returned to the patient if we determine they do not have primary hyperparathyroidism and a parathyroid operation is not necessary and thus don't need to come to Tampa for the formal, in-person consultation and decision for surgery.
Parathyroid Re-Operations: If you require a second surgery (or third, etc) for parathyroid disease because a previous surgeon was unsuccessful then the "Consultation Fee" is $2500. Your insurance will not cover this consultation fee, so if you don't come here for your first parathyroid surgery, please pick a good surgeon. The insurance WILL cover the cost of the operation. This "complex" consultation fee is also applied to all patients that require a parathyroid operation and have had THYROID surgery in the past 20 years, but the fee will be $2000. This "complex" fee will be applied to ALL patients needing parathyroid surgery who have had a previous thyroid or parathyroid operation regardless of what state they live in. This fee applies whether you have a phone consultation from California or you live down the street in Tampa. This type of surgery is much more complex than first-time neck operations and there are few doctors in the US who do this type of operation with any frequency. We average 3 of these every day, and once again, no other surgeon in the world can do what we do. Your chart is much more complex. The disease is more complex. The decisions preoperatively and intra-operatively are much more complex. The decisions that need to be made prior to the operation and the planning of the operation is much more complex, and your long-term followup is more complex. Our computer database and experience with these patients is unparalleled. The preparation of these patients is significantly more difficult and takes considerably more time for our surgeons to review and study. Of course, the extra time we put into your problem almost always means we can find and remove the tumor that other surgeons could not. Our success rate for re-operations when other surgeons were unsuccessful is near 99%... and they also go home an hour or two after the operation. About 12% of our surgery schedule is re-do parathyroid surgery... pick your surgeon wisely. We do between 2 and 4 re-operations every day because another surgeon couldn't find the parathyroid tumor. The $2500 consultation fee is your responsibility and cannot be submitted to insurance for reimbursement. It also takes longer to put together the records for people who need a re-operation, so know that it may take 2 weeks to have a consultation if somebody else has already tried to cure your parathyroid disease. Occasionally, people come to Tampa for their second (or 3rd, 4th), parathyroid operation and during the formal, in-person consultation with scans (etc) we decide that an operation is not warranted or has a low liklihood of success and a decision to not operate is made. We will discuss this possibility on the phone during the phone consult, but the decision to operate is always made at the hospital during the formal in person consultation.
Patients from Other Countries / and Patients Without Insurance
We operate on several patients from Canada every week, as well as patients from other countries weekly. See our map. The total cost if you do not have insurance and must pay for the operation out of pocket is $11,920. This includes the consultation fee, chart prep, surgeon fee, anesthesia, anesthesiologist, x-ray, hospital, laboratory, operating room, operating room team, and recovery room. Everything except travel and hotel. This is cheap! Remember, this is not $11,920 for the surgeons... this is for everything, and this is about half of what this operation will cost you at any other hospital in the US. There are no other hidden fees! There are no other surprises. If you have had a previous parathyroid operation and were not cured and you have zero insurance, the cost is $13,020.
Waiting Lists - When Can You Have Surgery by the World's Most Experienced Surgeons?
We perform parathyroid surgery 5 days per week (average of 14 operations per day, 5 days per week). It takes about 7-14 days for your chart to be completed and for one of our doctors to review it (a little longer if you have already had an unsuccessful parathyroid operation somewhere else). The entire process from the time of submission of the online form to an operation is usually about 3 weeks. The slowest part of the process is almost always getting your medical records sent to us. The good news: We are good at this because we do FAR more parathyroid operations than anybody else in the world... and we'll get lots more experience before its your turn. The bad news: there are other parathyroid patients in front of you (we will be practicing on them!). Remember, we'll do more parathyroid operations during the few weeks you have to wait for your surgery than almost any other surgeon will do in several lifetimes. Also remember, this is not a cancerous tumor, and you've already had this disease for years... Yep, almost all patients have been growing a parathyroid tumor in their neck for at least 4-5 years before somebody figures it out. There are some exceptions to getting in sooner; we save a few spots on our schedule for patients with several dangerous calcium situations. If you have a special need, or you are in town during a certain time, just type that information into the online form, and let your coordinator know.
Why do you charge a Consultation Fee?
The operation will be paid for by your insurance. There are no hidden fees that we are not telling you about. We charge a consultation fee to get you into our practice so we know what is best for you prior to you having surgery with us. We charge a consultation fee because we put a lot more work into your case than any other doctor (before, during and after your operation). We understand your problem more than your other doctors do. Our experience in seeing all the various presentations of this disease is far more than any other doctors. We see (and cure) 250 parathyroid cases for every 1 case your endocrinologist sees. We have the highest surgical cure rates in the world. We perform 67 parathyroid operations per week and the second busiest practice in the world does 3 per week. We have the lowest complication rates in the world. We don't waste your time doing dumb, unnecessary tests. We are going to evaluate all of your parathyroid glands (in almost every case) and not cheat by taking out the one that shows on the scan and quit. We will help you understand your disease better than anybody else, and what it means going forward. We will give you advice that your other doctors can't. We will evaluate your thyroid and take care of any thyroid issues during the operation. Our entire team (nurses, techs, doctors, etc) have dedicated their life to this one disease and we don't do anything else. We don't have residents and interns helping or actually performing your operation. We don't have residents or interns performing your anesthesia. Nobody can provide you the level of expertise that we can.
Patients Seen in the Wesley Chapel Office:
While our practice is nationwide, we welcome those patients living in the immediate area of our office (30.0 miles), at 2400 Cypress Glen Drive, Wesley Chapel, FL 33544, to come in for a traditional in-office consultation. Since parathyroid disease is not very common, this rule affects only a small portion of our total patient population. Whether you can qualify for an office visit vs. consultation by phone will be established by MapQuest Maps. If you live within 30 miles and come to our office for an office consultation then the Chart Prep and Data Entry Fee is $150. This is an additional fee that is NOT covered by your insurance, and is your responsibility. This fee is in addition to your insurance co-pay and deductibles (if any). This fee is payable prior to your office appointment or at the time of your appointment. Your insurance WILL NOT PAY THIS FEE. THERE ARE NO EXCEPTIONS TO THIS FEE.
THIS IS HOW YOU BECOME A PATIENT OF THE NORMAN PARATHYROID CENTER:
NOTE: We prefer email communication whenever possible.
Fill out our secure New Patient Form. The form is SECURE and are encrypted for your safety (nobody can see your information)

Our New Patient Form will ask you the most important questions about your parathyroid disease, the names of your doctors and other routine questions. The form also has a place for your insurance (if you have insurance). Just fill it out and hit the 'submit' button. We take almost all insurance types for the operation; Our insurance experts will know how much (if anything) you will have to pay out of pocket for the operation (co-pays and deductibles).

You do not need a referral. Medicare does not require a doctor's referral, and no insurance requires you to see an endocrinologist. (By the way, two of our surgeons are also fellows in endocrinology).

Contact your doctor's office and have them fax your records to us, specifically your calcium levels, PTH levels, bone scans, office notes, etc. This is usually the slowest part of the process. Our fax number is: 813-972-0077. Click Here to PRINT A REQUEST FOR MEDICAL INFORMATION FORM Print this form, fill it out, and fax it to each of your doctor's offices that have anything to do with your calcium or parathyroid issues. Printing and sending this form to your doctors is the easiest way to get your records to us. Call them on the phone about a week later to follow up.

You will be assigned to one of our "Coordinators" according to the first letter of your last name: Melanie (A-C), Julie (D-H), Jayme (I-M), Amber (N-SK) and Sara (SL-Z). One of these ladies will contact you by phone to introduce themselves within a day or two after we receive your form and tell you what else is needed. After the first introductory phone call, they will email you when we get the information from your doctors, and will email you again when your chart is completed and given to one of our experts doctors. You can expect several emails from your coordinator keeping you informed as your chart makes it way through our system. We have two ladies who will work with you regarding insurance coverage and deductibles. Their names are Michelle who takes last names starting with A-L, and Jessica who takes last names beginning with M-Z. You can expect an email from both of them about your costs, your insurance coverage, your deductibles, etc. Note that we take virtually every insurance type to cover our surgical fees for the operation, hospital costs, anesthesia, etc. More about this and their emails are below in the section on: Verification of Insurance, Co-Pays and Deductibles.

Get ready for your phone consultation with one of our surgeons. One of them will call you to discuss your hyperparathyroidism and answer any questions you may have. Remember, you will also spend time with two (or three) of our surgeons the morning of your operation.

Book your operation with our office. After you have your phone consultation, the doctor will tell you to call Kathy to schedule your operation (813-972-0000). Have your calendar with you when you call. You do not need Dr Norman as your surgeon, he is not "better" than our other guys, and all the surgeons operate as a team.

Make your travel arrangements. There is a lot more information about this on the bottom of this page that tells how long you stay in Tampa, when to come, when you can travel home, etc. We have hotels where most of our patients stay.

Watch some of our videos so you understand more about parathyroid disease and how this small tumor affects many parts of your body. Watch the video of our most recent operation. Watch the video that gives a Tour of the Parathyroid Center at Tampa General Hospital so you can see where you are going and meet some of the people who will take care of you. See all our videos at on our Video Page.
---
You can call us on the phone if you need to (we love communicating with our patients via email). Our office hours for new patients are 9:00 am to 4:00 pm EST Monday through Friday. During all other hours you can leave a message and we will return your call. Did we mention that we prefer email communication and if you call we won't be able to help too much until we see your history form and your labs? Please do not call us with a generic question about parathyroid disease or to see if you can be a patient of ours. If you have parathyroid disease, you can be a patient of ours!
Phone: 813-972-0000
Fax: 813-972-0077

Address for sending items via Federal Express / UPS / US Mail:
Office Address:
Norman Parathyroid Center
2400 Cypress Glen Drive
Wesley Chapel, FL 33544

Remember, the operations are performed at the new Parathyroid Center at Tampa General Hospital not at our office. Out of town patients do not come to the office, but meet the doctors at the hospital the morning of the operation.
What We Need to Accomplish Prior to Your Minimal Parathyroid Surgery
---
What we need from you.
In order for us to confirm that you do have parathyroid disease (hyperparathyroidism) and that an operation is in your best interest (very high chance of cure + very low chance of complications = successful surgery), then we need some of your medical records sent to us. This shouldn't be too hard and usually can be done by you over the phone. Most of this cannot legally be done by us.
Send us a copy of all your lab work (and doctor's notes). PRINT THIS PAGE TO SPEED UP THE PROCESS. Print this form and take it or fax it to your doctor's office. Specifically we want to see what your calcium level is currently and what it was in the recent past (and distant past if available). The more calcium levels we have the better! We also need to know what your parathyroid hormone is currently and in the past, and again, the more we have the better...(but we will settle for just one or two parathyroid hormone levels if they show what is expected). Other labs will be helpful as well, so send them also... don't just send the calcium and parathyroid hormone levels. We want a good, safe outcome, so we need to know all of your important medical history. The doctor (or doctors) which has been working up your parathyroid problem will have "clinic notes" about you where he/she has been noting the parathyroid problem and other problems you may have as well. Use the fax or mail addresses below. Again, its better to send us too much than to send us only part of the picture. Getting your doctor's office to send your information to us is usually the slowest part of this entire process.

Do NOT send us a copy of your parathyroid sestamibi scan. The vast majority of scans are wrong, so we don't want to see yours. If you had one that said the tumor was in your chest, we may want to see it. To do this, go to (or call) the hospital or clinic where you had the scan, and request that it be sent to us. But for the rest of you, if you had a scan that was read as "positive", we do NOT want to see it. If they said it was negative, we do NOT want to see it. If you haven't had a scan yet, do NOT get one. It will be a waste of time and will be repeated here the morning before you go to the operating room. If you had a thyroid ultrasound test, do NOT send it; we do our own ultrasound in the operating room after you are asleep. This gives the best scans and we get to "touch and see" what we scan 5 minutes later during the operation. If you don't have any scans, please do not get any... it is not necessary to have these scans. If you had a "4-D CT scan" or a "fusion Sestamibi scan" then please don't bother sending it to us. This is "new" technology that is usually worthless and we will not look at it. Do not get one of these. Better yet, don't get ANY scans! REMEMBER: If your scan is NOT positive you will still be able to have mini-parathyroid surgery with us. Do not give up on mini-parathyroid surgery because you have a negative scan. We are the only doctors in the world that do mini parathyroid surgery on 100% of patients, and the only ones that do mini surgery when your scan is negative. We do NOT require that you have a scan before you come here. We prefer that you do NOT have a scan prior to coming here. We will say this one more time: Do not get a scan if you are coming here. It won't help and we don't need it. It will waste your time and money. STOP GETTING SCANS!


Write a brief clinical history of yourself. This is best done after you fill out the New Patient Form. Tell us your problems in your own words and correlate them to what your doctor's have told you and the results of your lab tests. Give us a picture of your overall health as well as your parathyroid problems. You will be able to email this to one of our Coordinators after they contact you by email to tell you that your chart has been opened. Email this to your Coordinator.

Make a list of your current medications. We will have you insert this list into our online form. Its easy! Remember, our form is secure.

Insurance coverage will be addressed by one of our insurance experts. We take most types of insurance, including Medicare. Since parathyroid surgery is an outpatient procedure when performed by our doctors, most insurances don't require pre-authorization. Medicare does not require pre-authorization, nor does it require a referral from an endocrinologist. Same for Aetna, Blue Cross, Blue Shield, Humana, Cigna, UHC (United through Multiplan) and most others. If you have a rare insurance that we don't take, we will write you a "Letter of Medical Necessity" that you can submit to obtain 'out of network' coverage. Our secure form makes the insurance submission and verification process easy. When you submit this form we will confirm your eligibility with your insurance company. Typically this is all you need to do. Insurance questions can be addressed via email to Michelle. Please do not send insurance questions to Kelly, she is a nurse. Read more about your financial responsibilities on our ABN form... you will be required to check the box that says you read this when you fill out the online forms. Also, remember that the insurance will pay for the operation--it does not pay for the consultation. The consultation will be your responsibility as described above.


Pick a day for the procedure and then make travel arrangements. Kathy will help you decide which day will be best for you to come to Tampa and will book your operation at that time. Our surgeons operate together as a team on all patients and typically perform 14-15 parathyroid operations 5 days a week. You will meet at least two, and probably three surgeons when you are with us, and at least two of them will be taking care of you in the operating room. You will need to arrive in Tampa the afternoon before the operation and can leave the morning after (if you are traveling by car you can go home immediately after leaving the hospital). We have arrangements with several local hotels where you can stay the night before and after. Usually it is best if you get into town the afternoon or evening prior to the operation. All pre-registration will take place over the telephone and no pre-op testing is required. You do not come by the clinic or the hospital ahead of time. You will come to the hospital early in the morning of the operation. We have our own center at the hospital where you will be surrounded by people with the same problem as you. You will get checked in, spend time with several of our doctors discussing your case, get a sestamibi scan, review the scan with one of the doctors, meet the rest of the operating team, go to the operating room and have an ultrasound and then your operation, go to the recovery room for about 1.5 hours and then go home. That's it. If you are the first, second or third case of the day, you can expect to be out of the hospital on your way home by about 9:30 am. If you are the fourth, fifth, or sixth case of the day, you can expect to be out of the hospital on your way home by about 10:30 or 11:00 am. Etc. We perform roughly 3 operations ever hour and 20 minutes.

The morning of the procedure you will get a high resolution parathyroid sestamibi scan. We do far more of these scans than anyone in the world, and we feel very confident in saying we are the best in the world at this scan. This scan will provide a good 3-dimensional view of where your parathyroid tumor is most likely located (more importantly, it shows us where it is NOT located). It also makes the parathyroid tumor radioactive for a few hours so we can use our probe to to measure the amount of hormone it and the normal glands are producing. This scan only takes between 10 and 20 minutes to complete (it doesn't take us several hours or half a day like it does at other places). All we use the scan for is to make sure the tumor is not in your chest, and to make sure you don't have a big thyroid problem. We do not use the scan to find the tumor. NOTE: Two of our surgeons do the parathyroid operations together and we never use residents who are learning to operate. Again, we don't have residents doing the operations. We don't use resident anesthesiologists either. There is nobody "learning" on your operation. This is very important to you. Have you watched the movie yet?


Staying in town after the procedure. If you want to stay in a hotel the night of the procedure, that is ok and is what almost everybody who lives outside Florida does (if they don't have family or friends in the central Florida area). Important! As discussed in #7 above, The Norman Parathyroid Center has special deals with several local hotels which are fairly close by and quite inexpensive. It is RARE for anybody to spend more than one night in Tampa after the operation... and virtually nobody spends the night IN the hospital after a parathyroid operation--we haven't done that for over 22 years. (NOTE: If you have not read the "Testimonial Page" yet, please do so. Bottom line: People traveling by car can make plans to get in the car about 1.5 hours after the operation and head on home. People traveling by airplane should spend the night of the operation in a Tampa (or Orlando area) hotel and fly home the following day.


What if I have problems? Who do I call? This is a common fear, but let's face it folks, if we had patients with problems after the operation on any kind of frequent basis, we would have been out of business many years ago. We are very good at what we do and we will make sure you are treated very safely. Our biggest rule is "Safety Trumps Convenience". All of our patients get a detailed sheet of postoperative instructions. All of our patients start taking calcium pills about 10 minutes after surgery. All patients get all seven of our doctor's cell phone numbers--and are instructed to call them directly if they have any problems. We don't have an answering service. One of our doctors will call every patient the evening of the operation to make sure you understand what was found and to answer any more questions that you may have. Your doctors will get a copy of the operative report about 4 days after the operation, and about 10 days after the operation they will get a personal letter from our surgeons describing what was found, what was done, and what will likely be your calcium requirement for years to come (based on their experience with thousands of similar patients and the results of your bone density scans). All your doctors will get a photograph of your tumor with stickers on it describing the amount of hormone being produced by the tumor in the operating room and the low amount of hormone in your blood prior to going home. We are extremely organized and extremely good at communicating with all of your doctors. The bottom line is this: We have done so many of these operations that it has become a very simple out-patient procedure. We have made the complex quite simple. Also note, we will send you copies of all of this stuff too.


When can I drive or fly home? When can I go back to work? Virtually all patients are sent home about 1 to 2 hours after their parathyroid operation. We have not had a parathyroid patient spend the night in the hospital in several years (more than 24,000 patients have gone home within 2.5 hours--it's that simple). People who travel by car will usually travel home when they are released (they should not drive for 24 hours, but they can be a passenger). We prefer patients who are flying to wait until the morning after the operation to travel by plane. As soon as you leave the hospital you can eat anything you like... we encourage you to go out to dinner and celebrate the first day of your new and improved life! You will be given a bottle of calcium pills and instructions on how often to take them. You will be taking Advil (Motrin, Ibuprofen) for pain--that's it--so bring some with you if you like. You can go back to work the day after the surgery, although some people take that day off too. It is very rare for somebody to require more than 24 hours to recover. The day after surgery you will have zero restrictions. Do what you want. You may have a sore throat, but you can do whatever you like (golf, exercise, etc).


Follow Up. You do not come back to Tampa. You simply need to be seen by one of your regular doctors about two months after the operation, primarily to get your blood tested to measure your calcium and PTH levels. You do NOT need an endocrinologist. We provide you with the lab slip that you use to get the blood testing done in your home town about 2 months after the operation; we will forward those results to all your doctors. We will email you these results as soon as we get them. You should see your doctor about 1-2 weeks after you get your blood drawn. We will communicate this with your physician at the time of your operation. This visit with your doctor is simple since there are no stitches to remove (you just peel off your Band-Aid in one week's time). All the stitches we use dissolve in about 1 month's time. When you see your doctor, he/she will have received everything from us weeks earlier, all organized, photographed, and simple to interpret. Remember, a small quick operation is not any good if we have problems...the number one goal is SAFETY...nothing else is more important. You do not have to worry about coming to Tampa for surgery and then having a problem with nobody to take care of you. If this happened, we'd be out of business years ago. You have all our doctor's cell phone numbers. We will be there for you.
---

Click here to read the stories of over 2,000 people who had parathyroid surgery at the Norman Parathyroid Center.
---
It is also highly recommended that you watch the most recent video, and our first, more formal video of a mini-parathyroid operation by Dr Norman, which includes a short lecture so you can know more about what to expect from your mini-parathyroid surgery with us. Many people also enjoy watching the video tour of the Parathyroid Center and meeting the folks who will take care of you. The "tour" video shows you how to get to the hospital and where to park.
---
Speed...
Why do we keep bringing up the quickness of our parathyroid operations? First of all... quick is dumb if it's not successful. The most important issue is safety, so always look at a surgeon's complication rates and success rates. If success rates are very high and complication rates are very low, then speed is the next most important factor. Speed is a function of repetition and competence. Quick operations have less dissection which means less pain and less bleeding. Less dissection decreases the potential for complications and damage to other neck structures like nerves. Quick operations require less anesthesia. People get much less sick and are able to get on with their lives very quickly after a 16-20 minute operation. Quick operations are tolerated by people very well. The best surgeons are often the quickest... but not always! When choosing your surgeon--regardless of who it is--you must always fall back on what is most important... success rates and complication rates. You will usually see that the best and most experienced surgeons have all three: Very High Success Rates, Extremely Few Complications, and Speed.
Note, we can't operate on everybody who has a parathyroid problem. But, if this was an easy operation to perform we wouldn't do 20 times the amount of operations that Mayo Clinic does in a year, or 30 times more than Duke University, Johns Hopkins and Harvard do in a year--- you get the picture. That doesn't mean that there aren't great surgeons at these institutions, it simply means that you need to pick your surgeon wisely--one that performs parathyroid surgery at least several times per week. If parathyroid surgery was easy for every surgeon to perform, we wouldn't be in business because nobody would have the need to travel across the country to have us do their operation. If parathyroid surgery were easy, surgeons from dozens of major universities from around the US wouldn't come here for us to remove their tumor--or the tumor from their wife. Yet we operate on a surgeon several times per week and a doctor at least once per DAY. However, parathyroid surgery is easy if you do it a dozen times every day. Parathyroid surgery is NOT easy if you do it once every couple of weeks. Dr Norman has done over 18,500 parathyroid operations, and Dr Politz over 14,000. Dr Lopez is right behind. They work together so you have the three most experienced parathyroid surgeons in the world. We can't do everybody's operation, but please, be wise and pick a surgeon that does parathyroid surgery at least once per week. When you talk to one of our doctors, they will invariably tell you: "Don't make this hard, it is not hard. This is easy!". It is easy for us. This is all we do. Check out our MAP, it shows where our patients come from. Some of them live within a few blocks of you!
Thyroid Nodules.
Often parathyroid patients will need a part of their thyroid removed during their thyroid operation (about 22% of our past 26,000 patients had a thyroid problem that we addressed with some form of thyroid nodule removal during their parathyroid operation). Nearly 75% of patients with a parathyroid tumor will also have a thyroid nodule--it is very common to have thyroid nodules (heck our surgeons have thyroid nodules themselves!). Most thyroid nodules are ho-hum, benign, normal lumps and bumps that we all get as we get older. Most thyroid nodules should be left alone. We perform ultrasound in the operating room while you are asleep so we can evaluate your thyroid. We then look and feel every patient's thyroid gland (Our doctors have seen more thyroid glands than any other doctors in the world). If a thyroid nodule is worrisome in any way and needs to be removed, then we remove it. It is NOT A BIG DEAL. Almost all patients that require the removal of a thyroid nodule or even an entire thyroid lobe (one half of the thyroid) will go home within 2.5 hours. Patients with thyroid problems in addition to parathyroid problems are not treated differently from parathyroid patients who do not have thyroid problems... same anesthesia in almost all cases, same incision, etc. We remove thyroid nodules and thyroid masses 4-5 times per day in patients that have thyroid nodules in addition to their parathyroid tumor. It usually adds about 5 minutes to the operation. Thus, if you are told "you cannot have mini-parathyroid surgery because you have a thyroid nodule", you can tell that doctor: nonsense! We do this all day long, every day. This simply depends on the skill and experience of the surgeon. Occasionally we will have a patient spend the night if we have to remove a very large thyroid goiter during the parathyroid operation (about 1 in 500 patients spends the night in the hospital). Patients over 250 pounds will sometimes need an incision about 1.5 inches long. However, almost all patients that have a thyroid nodule can have their thyroid nodule removed at the time of their mini-parathyroid operation--still through a 1-inch incision, still with a near 100% cure rate, still expecting to go home in 2 hours, and still without the need for general endotracheal anesthesia. The bottom line is safety... not speed... and not statistics. "Safety Trumps Convenience". All patients are treated as individuals and get personalized care that is tailored to their specific problem and their overall health. Nobody has seen more of this stuff than us. Nobody has seen more thyroid nodules than us... we deal with thyroid nodules all day long! One final note: we do not have a 100% cure rate, but there is no question that our cure rate is the highest in the world and is over 99%. IMPORTANT: Throughout this site we talk about Dr Norman, Dr Politz, Dr Lopez, Dr Ruan, Dr Boone, Dr Mitchell, and Dr Parrack in the same sentence. This is because at least two surgeons take part in the care of almost all patients, although only one of them will call you to discuss your case on the phone. You will spend time with two or three of our surgeons at the hospital prior to your operation. This is when the formal decision to operate is made, and when the extent of the operation is decided (to include thyroid tumors, etc). Virtually every patient has two of our surgeons participating in their formal, in-person consultation to decide on surgery, and also during the actual operation. Thus patients get the benefit of having two or more extremely experienced surgeons. We'd venture to say, there is nothing in parathyroid disease that we have not seen--several times! Some patients will have Dr Lopez call them on the phone for their consultation, while others will have Dr Boone, Dr Politz, Dr Mitchell, Dr Parrack, or Dr Norman call them. However, two or three doctors will spend time with you at the hospital, and will perform your operation as a team. Final clarification: The phone consultation is by one of seven doctors, but the surgery is performed by two surgeons together. Almost everybody spends time with two or three of our surgeons in person prior to the operation, and in the operating room.
We really like our patients to watch the video of Dr Norman operating while Dr Politz narrates. Is is a great teaching video that answers a lot of questions. These are bloodless operations. Simple, clean, with a very small incision. The entire operation takes only 13 minutes and we evaluate all four parathyroid glands, removing TWO tumors (when the scan only showed one). This is why you want a surgeon who looks at all four.
---
---
What to read next
Read what our patients say about their parathyroid surgery experience: Click Here

updated

Local Hotels that most of our patients stay at (Discount rates, 0.5 miles away): Click Here
More about our center: Click Here
See our MAP of where all our patients come from.

new

Some are probably your neighbors! Updated weekly.
Read our Parathyroid blog. It has great stories several times per week.
See the statistics from Medicare showing we perform about 22 times the number of parathyroid operations than any other university or hospital in the world, and more than 8 times the top ten universities combined.
Last updated 9/1/16
---
Directions and Video to get to the hospital for your operation:
For driving directions to the Parathyroid Center at Tampa General Hospital click here.
For a Map of how to get to the Parathyroid Center at Tampa General Hospital click here.
BEST: For Video Tour of how to drive and where to park when you come for your operation click here.