The Parathyroid Blog has Begun!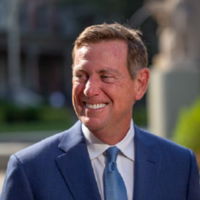 <% content_for(:page_summary) do %> The Hyperparathyroidism Blog Has Begun! Interesting and compelling stories from the parathyroid patients we see every day. Fun reading, and great learning! <% end %>
A new blog starts today on the topic of parathyroid disorders, hyperparathyroidism and high calcium. Patients and doctors seeking information on parathyroid topics will have a fresh choice-a blog written by the world's most experienced parathyroid doctors. Our expert surgeons operate on 10 or more hyperparathyroidism patients every day. At least one of these illustrates specific aspects of hyperparathyroidism which can serve as a very interesting and effective teaching tool. We will cover every aspect of hyperparathyroidism, from symptoms to screw ups in surgery (not ours of course!). Each blog will be supplemented with footnotes and links to scientific articles published on that particular topic, and will have links to appropriate websites with additional information.
Parathyroid patients that are the topic of each of these blogs are sent to us from endocrinologists all over the world. Those doctors that have done an outstanding job on these issues will be recognized in the blog. We have come to realize that many doctors are not quite up to date about high blood calcium and hyperparathyroidism, so we are going to give a shout-out to all the great doctors out there when we find them and will provide links to their practice.
On occasion we will have a guest blogger who we know as an expert in hyperparathyroidism or parathyroid surgery.
PATIENT STORIES will also become a part of the blog so they can help us teach through their great stories.
All blogs will be indexed with key words for search purposes. Photos of x-rays, scans, and even parathyroid tumors will be used whenever possible and appropriate. Enjoy with us!
---
---
---
---