James (Jim) Norman, MD, FACS, FACE, is recognized as one of world's foremost experts on parathyroid disease. Dr Norman is recognized as the inventor of minimally invasive parathyroid surgery in the mid 1990s, and is credited with dramatically changing the way parathyroid surgery is performed. Dr Norman and his team have performed over 50,000 parathyroid operations, currently performing more than 3,900 per year (more than 75 per week). More details on Dr Norman's distinguished career are below.
Daniel Ruan, MD, FACS joined our team in 2016 from Harvard University where he was director of Endocrine Surgery. Dan went to medical school at Duke University and did surgical residency at Harvard. He then completed an endocrine fellowship at UCSF before returning to perform parathyroid, thyroid and adrenal surgery at Harvard in 2010. He joined the Norman Parathyroid Team in 2010 and performs parathyroid surgery only.
Tobias Carling MD, PhD, FACS. Dr. Carling joined us from Yale University where he was Chief of Endocrine Surgery for 8 years. He is one of the most experienced endocrine surgeons in the world with an expertise in adrenal, thyroid, and parathyroid. Dr. Carling spent 17.5 years at Yale and the Yale University School of Medicine where he served as the Chief of Endocrine Surgery, Professor of Surgery, Program Director of the Yale Endocrine Surgery Fellowship and the Founder & Director of the Yale Endocrine Neoplasia Laboratory. Read more about Dr Carling
Jamie Mitchell, MD, FACS was a senior parathyroid surgeon at Cleveland Clinic (Ohio) for 6 years (2008-2014) and Chief of Endocrine Surgery for 2.5 years when he left Cleveland to join our staff in Tampa. Dr Mitchell has a national reputation as an expert in endocrine (parathyroid/thyroid) surgery and is one of the most experienced and tallented parathyroid surgeons in the world capable of handling the most complex operations.
Hyun Suh, MD, FACS is one of the most experienced endocrine surgeons in the world. Prior to joining the team in Tampa he was the Director of Endocrine Surgery at the Mount Sinai Health System in NYC. Dr. Suh went to Johns Hopkins School of Medicine and completed surgery residency at the Boston University and endocrine surgery fellowship at Harvard Medical School. Dr Suh is the most accomplished robotic thyroid surgeon in the US and is the Chief Surgeon of the "Scarless Thyroid Surgery Center", a sister center of the Norman Parathyroid Center.
Kevin Parrack, MD came to us from the leadership faculty at Columbia University in 2009, and is the 4th the most experienced parathyroid surgeons in the world (behind only his partners)). He trained in surgery at New York Presbyterian Hospital and then completed fellowship training in Endocrine (thyroid/parathyroid surgery) at the Cleveland Clinic. Kevin brings a fantastic intellect and wonderful bedside manner to his great operative skills.
Drew Rhodes, DO, FACS was the Director of the Endocrine Center at HCA North Carolina and the University of North Carolina for 4 years until being recruited to joing the "Dream Team" in Tampa several years ago. He received his formal training in endocrine surgery at Yale University where he worked closely with Dr Carling who says "Drew is the best of the best and wherever I go, I want Drew at my side. He is one of the best surgeons I have ever met." Dr Rhodes received his general surgery training at Penn prior to fellowship training at Yale. He had a decorated military career spending 5 years as a surgeon at Walter Reed Medical Center in Washington, DC.
Lucas Watkins, MD, MBA, FACS joined our team several years ago from Florida State University. He received his training in endocrine surgery at Yale University where he worked closely with Dr Tobias Carling. Luke recieved his BS degree from Texas A&M, then his MBA from Texas Tech University, and then got his medical degree at Texas Tech as well. Luke was the chief of Endocrine Center at Tallahassee Memorial Hospital/FSU for 4 years until joining the "Dream Team" in Tampa.
Click Here to read more about the talents of our eight parathyroid surgeons.
---
You Can Have the Worlds Most Experienced Parathyroid Surgeons Perform Your Parathyroid Surgery
Because of their expertise, and exceptional results, our surgeons perform an 15 or more parathyroid operations per day on patients from every state, and most foreign countries. We perform more than 75 parathyroid surgeries per week, over 3900 per year, with an expected cure rate of over 99% and a complication rate near zero. Nearly 100% of patients will go home within 2 hours of their parathyroid operation. Nearly all patients will have a scar that is only 1 inch that will be nearly invisible within 6-9 months. The average operative time is 19.6 minutes with the most parathyroid operations taking between 16 and 25 minutes to evaluate all four parathyroid glands. Even patients with a negative sestamibi scan and a negative ultrasound can expect a mini-operation that takes 19 minutes on average. We perform the same mini-operation on all patients, regardless of scan results. We evaluate all four parathyroid glands in 98% of all patients--the only way to get near 100% cure. One final note... All eight of our surgeons are fantastic, however they work in teams of two or three. We don't use surgeons in training to do your operation, you will have two or three of the world's most gifted and experienced parathyroid surgeons in your operation and taking care of you at the hospital.
If you want to become our patient, we have a separate page that explains the process and the cost. Click Here.
---
We have a parathyroid operation that we want you to watch. It is the best teaching video about the operation and everybody should watch it to understand just how simple this can be if you have an expert surgeon. The entire operation takes just less than 13 minutes to check all four parathyroid glands and remove two tumors. This was not scripted and shows exactly how we do this operation. People love this operation video; there is no blood, just lots of teaching in the operating room. Click Here
---
The Norman Parathyroid Center is dedicated to parathyroid disease only. We operate exclusively at the new Hospital for Endocrine Surgery in Tampa, Florida.
How to become a patient of the Norman Parathyroid Center
and have our doctors remove your parathyroid tumor.
---
More About Dr Jim Norman, MD, FACS, FACE.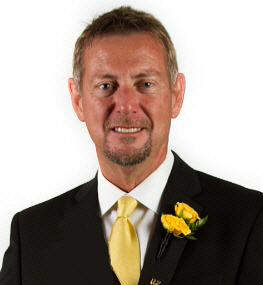 Dr. James Norman is the most experienced parathyroid surgeon in the world and is considered the "father" of mini-parathyroid surgery. For over 26 years Dr Norman has limited his surgical practice to parathyroid operations -- he does not perform any other type of surgery. Dr Norman has performed over 25,000 parathyroid operations on patients ranging from 3 months old to 105 years old. He and his team operate on people over the age of 80 once or twice per day and on teenagers about every few weeks. He also averages more than 2 operations per day on patients that have had an unsuccessful parathyroid surgery somewhere else. It is safe to say that there probably isn't a parathyroid problem that Dr Norman hasn't seen. Watch the video of Dr Norman performing a 4-gland parathyroid operation (you want your surgeon to look at all four parathyroid glands) where he removes two tumors during an operation that takes less than 13 minutes from cut to band-aid.
Dr Norman has held several important academic positions, including Professor of Surgery and Professor of Internal Medicine at the University of South Florida College of Medicine. He also held the position of Director of Endocrine Surgery at USF and the Director of Surgical Core Laboratory for Surgical Research. Dr Norman left USF in 2000 to open the Norman Parathyroid Center. He is currently the Founder and CEO of the Norman/Clayman Parathyroid and Thyroid Institute. He is a member of more than 20 prestigious medical societies, including the American Association for Endocrine Surgeons, Fellow of the American College of Surgeons, Fellow of the American College of Endocrinology, the American Association for Clinical Endocrinology, the Endocrine Society, the Society of University Surgeons, American Association for Head and Neck Surgeons, the Society of Surgical Oncology, the American College of Surgeons, American Academy of Anti-Aging Medicine, AOA medical honor society (top 10% of doctors), and many more. His is one of only a handful of surgeons who is also a fellow of the American College of Endocrinology (FACE). He was the president of his medical school class, been voted 'Faculty of the Year' and 'Teacher of the Year' several times while at USF, and served many leadership roles within the societies he belongs. He has been recognized as one of America's Top Surgeons by the Consumer Research Council of America for 17 years in a row. He has been awarded the "Patients Choice Award" 16 consecutive years (top 3% of 720,000 American doctors) for his bedside manner and how he "treats" his patients. He is rated as US News and World Reports "Top Doctors" being ranked in the top 1% of all surgeons in the US for many years. He and his partners are among the highest ranked doctors on HealthGrades (top 0.1%). He scored in the 100th percentile on his surgery boards, and has served as an examiner for the American Board of Surgery. In October of 2011 Dr Norman was chosen by the Tampa Bay Business Journal as the most significant physician in the Tampa Bay area for 2011, having the greatest impact on patients within the Tampa Bay community. In 2014 Dr Norman was chosen by his alma mater (University of Central Florida) as the "Alumni of the Year", and "Lifetime Achievement Award" (see nice video). Dr Norman has published more than 250 medical journal articles as well as 12 books and/or book chapters. Most of Dr. Norman's publications revolve around his extensive work with endocrine disorders including parathyroid glands, parathyroid surgery and pancreas disorders. Dr Norman publishes medical journal articles on parathyroid disease on a regular basis. A full copy of Dr Norman's curriculum vitae (resume') is online--Click Here to view. including all of Dr Norman's credentials and a full list of publications. He is married to a family practice physician and has two incredible children (a daughter 27, and a son 23).
Dr. Norman is a frequent speaker on the topic of parathyroid surgery, giving talks around the US on a frequent basis. He has been an invited speaker on the topic of minimal parathyroid surgery at the American College of Surgeons Annual Meeting on 14 occasions. Dr Norman has published the 12 largest parathyroid articles of all time (most patients) and serves as a reviewer for several medical journals. Dr Norman holds 6 US and foreign patents (with another 3 patents pending), including the patent for the techniques and tools used in radioguided parathyroidectomy which recognize his contributions to minimal parathyroid surgery. Dr Norman was a central member of the prestigious Moffitt Cancer Center team that helped develop sentinel lymph node mapping for breast cancer and melanoma (which is now the preferred way to perform breast cancer and melanoma surgery just as it is for parathyroid surgery). Dr Norman has received more than $4.2 million in federal and industry grants to support his research, including grants from the Department of Veteran's Affairs. Dr Norman has never had a malpractice claim (neither has any of the 8 parathyroid surgeons).
---
The Best Parathyroid Team in the World.
All of our surgeons were at the top of their medical school class (most were president of their class). All trained at the best surgical centers and all are members of all the most important societies. All have been chosen as "top doctors" and "top surgeons" numerous times, and all have dedicated their surgical careers to one disease only: Hyperparathyroidism. None of our surgeons have ever had a malpractice claim. This is all we do, and we try harder than anybody else. Treating patients like a member of our own family is always our number 1 goal, and our promise to you.
And the best Thyroid Cancer Surgeon too!
We discover thyroid cancer about once or twice per week, and we deal with it right then and there almost every time. HOWEVER,
our patients are VERY fortunate in that Dr Gary Clayman, the world's most respected thyroid cancer surgeon joined our staff
in September, 2016. He opened the Clayman Thyroid Cancer Center within the same Institute with the Norman Parathyroid Center. Thus our parathyroid patients are afforded access to the best thyroid cancer specialists should they need it. They have a very comprehensive
thyroid cancer website
. We have an entire page on
Thyroid Cancer in Parathyroid Patients
.
---
*Note: The statistics on this page do not guarantee a good outcome for every patient, they simply reflect the fact that we do LOTS of parathyroid operations and our expertise allows us to have exceptional results. Our anesthesia team has done thousands. We've done thousands. BUT--Every patient is an individual and will be treated as an individual to have the best results with the lowest possibly risk and the highest possible cure rate. These excellent results also shows that we follow our patients so we always know how we are doing. We don't guess!
---
---
Read our blog for interesting parathyroid stories. THE BLOG HAS GREAT STORIES!