The Best Parathyroid Surgeons in the World: Jim Norman, Jamie Mitchell, Kevin Parrack, Dan Ruan, Tobias Carling, Hyun Suh, Drew Rhodes, and Luke Watkins.
The eight surgeons at the Norman Parathyroid Center have more experience with parathyroid disease and parathyroid surgery than anyone else. All of our surgeons have dedicated their surgical careers to one disease: hyperparathyroidism. All trained at the best surgical centers and all are members of all the most important societies. Seven of the 8 were the chief of endocrine surgery at a major US University (e.g., Harvard, Yale, Cleveland Clinic) before they joined our team. All have been chosen as "top doctors" and "top surgeons" numerous times. This is all we do, and we perform parathyroid surgery different than all other surgeons in the world, including the fact that every operation has at least two of the best surgeons checking each gland. No other surgeons go through the steps we take to attain the highest level of care which is why we perform about 80 parathyroid operations per week, about 10% of all in the US. Treating patients like a member of our own family is always our number 1 goal, and our promise to you. A short bio of each surgeon is below.
---
You Can Have the Worlds Most Experienced Parathyroid Surgeons Perform Your Parathyroid Surgery
We are the world-wide leader in parathyroid surgery. Our surgeons perform an average of 16-17 parathyroid operations per day, nearly 80 per week, about 3,900 per year, with an expected cure rate of over 99% and a complication rate near zero. Nearly 100% of patients will go home within 2 hours of their parathyroid operation. Nearly all patients will have a scar that is only 1 inch that will be nearly invisible within 6-9 months. The average operative time is 19.6 minutes with the most parathyroid operations taking between 16 and 25 minutes to evaluate all four parathyroid glands. Even patients with a negative sestamibi scan and a negative ultrasound can expect a mini-operation that takes 19 minutes on average. We perform the same mini-operation on all patients, regardless of scan results. We are unique in that we have two expert surgeons evaluate all four parathyroid glands in virutally all patients--the only way to get near 100% cure. One final note... All eight of our surgeons are fantastic, however they work in teams of two or three on all patients. We don't use surgeons in training to do your operation, you will have two or three of the world's most gifted and experienced parathyroid surgeons in your operations and taking care of you at the hospital.
If you want to become our patient, we have a separate page that explains the process and the cost. Click Here.
---
We have a parathyroid operation that we want you to watch. It is the best teaching video about the operation and everybody should watch it to understand just how simple this can be if you have an expert surgeon. The entire operation takes just less than 13 minutes to check all four parathyroid glands and remove two tumors. This was not scripted and shows exactly how we do this operation. People love this operation video; there is no blood, just lots of talking and teaching in the operating room. Click Here
---
---
Dr. James (Jim) Norman, MD, FACS, FACE
Dr. Jim Norman founded of the Norman Parathyroid Center in 2003, and is recognized as one of world's foremost experts on parathyroid disease and he has treated more parathyroid patients than any other doctor. For over 25 years, he has limited his surgical practice to parathyroid operations only. He developed minimally invasive parathyroid surgery in the mid 1990s, while a Professor of Surgery at the University of South Florida, and is credited with dramatically changing the way parathyroid surgery is performed. Dr. Norman trained the other surgeons at the center in their unique 4-gland, 2-surgeon mini parathyroid technique. He and his team have performed nearly 60,000 parathyroid operations. It is safe to say that there probably isn't a parathyroid problem that Dr. Norman hasn't seen and this experience is invaluable. Watch the video of Dr Norman performing a 4-gland parathyroid operation (you want your surgeon to look at all four parathyroid glands) where he removes two tumors during an operation that takes less than 13 minutes from cut to band-aid. Read more about Dr. Norman here.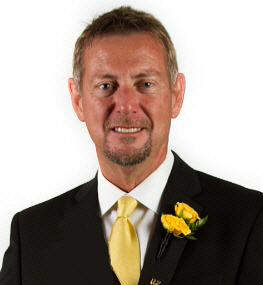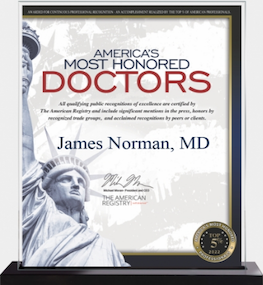 ---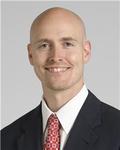 Dr. Jamie Mitchell, MD, FACS
Dr. Jamie Mitchell was a senior endocrine surgeon at the Cleveland Clinic in Ohio when he left to join us in Tampa in 2014. Dr. Mitchell went to the College of the Holy Cross for his undergraduate degree and then Georgetown University School of Medicine for his medical degree. He completed general surgery training at Beth Israel Deaconess in Boston, a medical center of Harvard Medical School. He then underwent specialty training in endocrine surgery (thyroid, parathyroid, adrenal) at the Cleveland Clinic in Ohio. During his training he won multiple awards for his research. He stayed on faculty at Cleveland Clinic for 7 years as a senior thyroid/parathyroid surgeon until early 2014 when he moved to Tampa to join our team. Dr Norman says he is one of the best technical surgeons he has ever seen. Dr. Mitchell has published over 30 scientific publications and is a frequent speaker at national meetings on advanced ultrasound techniques for neck tumors. He has two children.
---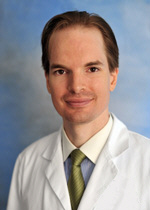 Dr. Kevin Parrack, MD, FACS
Dr Kevin Parrack came to us in 2015 from the faculty at Columbia University. Dr. Parrack attended New York University (NYU) for his undergraduate degree and then Stony Brook University for his medical degree. After general surgery training at New York Presbyterian Hospital of Columbia University, he completed a fellowship in endocrine surgery at the Cleveland Clinic. After several years on faculty in the Division of Endocrine Surgery at Columbia University, he joined the Norman Parathyroid Center to commit his career to parathyroid surgery. Dr. Parrack is married to a vascular surgeon and has a 2 year old baby girl. He is possibly the kindest surgeon in the world.
---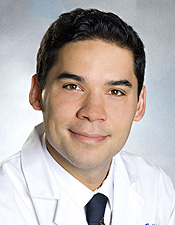 Dr. Daniel Ruan, MD, FACS
Dr Dan Ruan joined our team in 2016 from Brigham and Women's Hospital, a hospital of Harvard Medical School, where he was the Director of Endocrine Oncologic Research and program director of the endocrine surgery fellowship. Dan received his bachelor's degree at Middlebury College and went to medical school at Duke University. He completed surgical residency at Brigham and Women's Hospital of Harvard, and then an endocrine surgery fellowship at UCSF before returning to perform parathyroid, thyroid and adrenal surgery at Brigham and Women's in 2008. Always seeking leadership roles, Dr. Ruan is active in the American Association of Endocrine Surgeons, has published extensively on all endocrine surgery topics, and presents frequently at national endocrine meetings. He has received many awards for his research and teaching throughout his career. He is married to another successful physician, and they have 2 boys.
---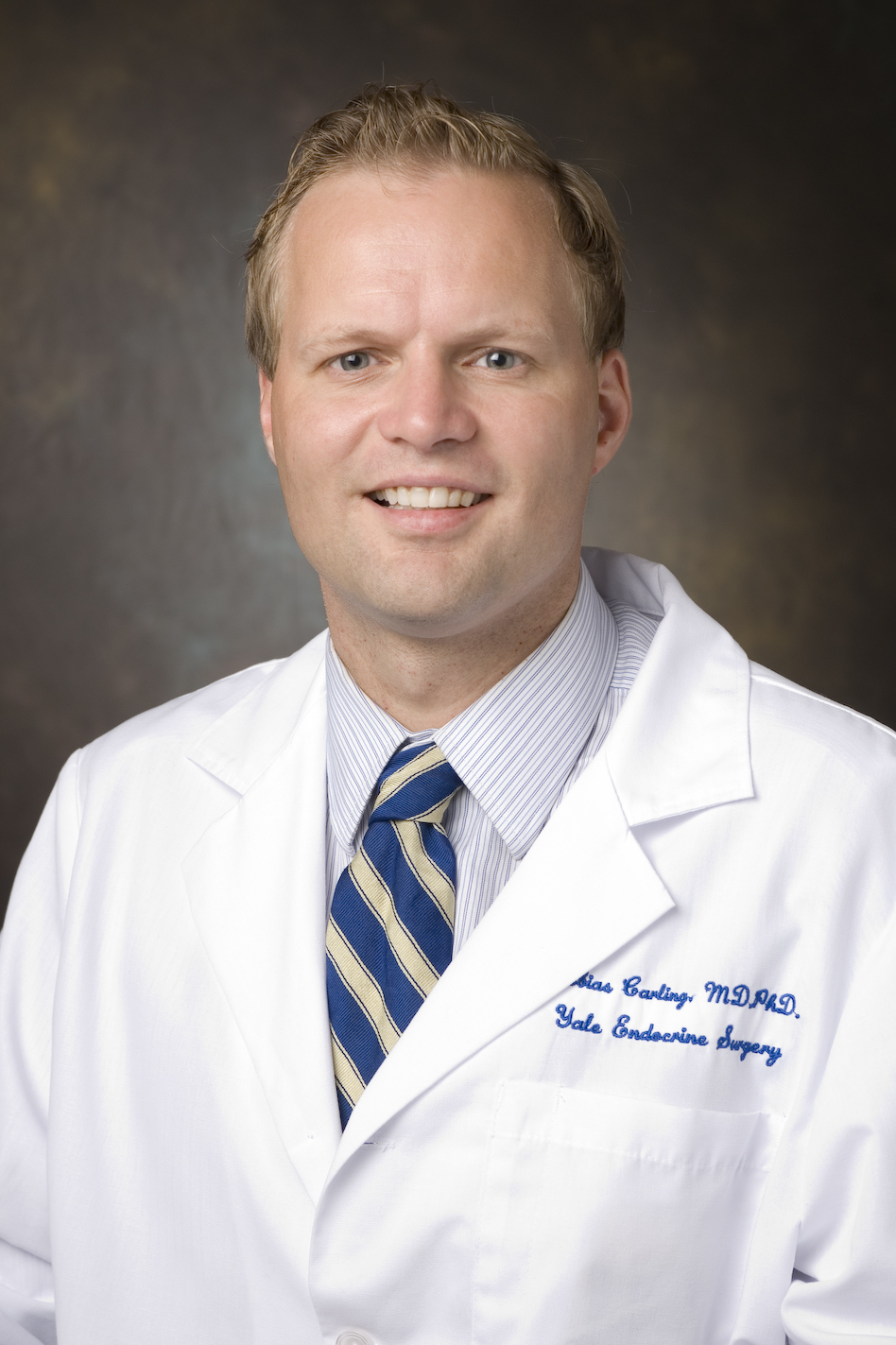 Dr. Tobias Carling MD, PhD, FACS, FACE
Tobias Carling MD, PhD, FACS. Dr. Carling joined us from Yale University where he was Chief of Endocrine Surgery for 8 years. He is one of the most experienced endocrine surgeons in the world with an expertise in adrenal, thyroid, and parathyroid. He is known world wide and has published nearly 300 peer-reviewed articles, including in Science, Nature, and the New England Journal of Medicine--the very top three journals.
Dr. Carling spent 17.5 years at Yale and the Yale University School of Medicine where he served as the Chief of Endocrine Surgery, Professor of Surgery, Program Director of the Yale Endocrine Surgery Fellowship and the Founder & Director of the Yale Endocrine Neoplasia Laboratory, a supreme scientific program focused on the molecular pathogenesis of tumors arising in the adrenal, thyroid and parathyroid glands. Dr Carling is possibly the most complete endocrine surgeon in the world and he heads our adrenal surgery program, but also performs parathyroid surgery and is an expert in treating patients who have thyroid and parathyroid problems at the same time. He is married, has twin 13 year old girls and two young boys.
Read more about the Adrenal Gland on
Adrenal.com
and see Dr Carling's expertise in adrenal surgery. He is the world's number 1 adrenal surgeon.
---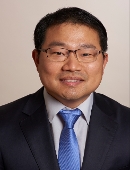 Dr. Hyun Suh, MD, FACS
Hyun Suh, MD, FACS is one of the most experienced endocrine surgeons in the world. Prior to joining Dr Norman in Tampa he was the Director of Endocrine Surgery at the Mount Sinai Health System in NYC.
Dr. Suh attended Emory University for his undergraduate degree and then went to Johns Hopkins School of Medicine for his medical degree. He completed general surgery residency at the Boston University Medical Center and endocrine surgery fellowship at the Massachusetts General Hospital of Harvard Medical School. With his interest in minimally invasive and robotic surgeries, he pursued a robotic endocrine surgery fellowship at the Seoul National University Hospital in South Korea.
Dr Suh is the most accomplished
robotic thyroid surgeon
in the US and is the Founder and Chief Surgeon of the
"Suh Scarless Thyroid Surgery Center"
, a sister center of the Norman Parathyroid Center. Dr Suh is a member of all the endocrine societies, including the American Association for Endocrine Surgery. In fact, he was the fellowship director at Mt Sinai, training endocrine surgeons. He is also a pioneer in laryngeal ultrasound as a non-invasive method of vocal cord evaluation in patients who is undergoing neck surgeries. Dr. Suh performed the first bilateral axillo-breast approach robotic thyroidectomy and lateral neck lymph dissection surgery for advanced thyroid cancers in the US. Like all our surgeons, Dr Suh has authored numerous peer-reviewed articles and given presentations at national and international meetings on his field of expertise.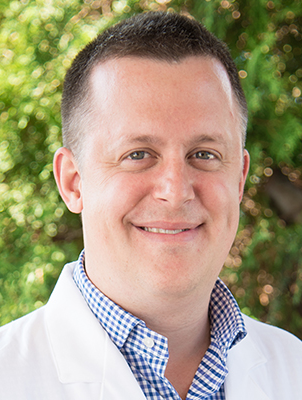 Dr. Andrew Rhodes, DO, FACS
Dr Drew Rhodes was the Director of the Endocrine Center at HCA North Carolina and the University of North Carolina for 4 years until being recruited to joing the "Dream Team" in Tampa several years ago. He received his formal training in endocrine surgery at Yale University where he worked closely with Dr Carling who says "Drew is the best of the best and wherever I go, I want Drew at my side. He is one of the best surgeons I have ever met." After spending a week with Dr Norman, he agrees: "Few surgeons have the hands that Drew has and after I saw him operate I knew we had to have him on our team."
Dr Rhodes received his general surgery training at Mercy Catholic Medical Center in Philadelphia prior to fellowship training at Yale. He had a decorated military career spending 5 years as a surgeon at Walter Reed Medical Center in Washington, DC. Drew is married and has an 10 year old boy and a 6 year old girl.
---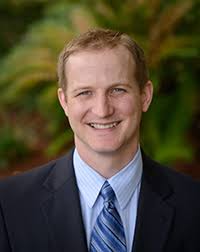 Dr. Lucas Watkins, MD, MBA, FACS
Dr Watkins joined our team several years ago from Tallahassee FL and Florida State University. He received his formal training in endocrine surgery at Yale University where he worked closely with Dr Tobias Carling. Prior to training at Yale, Luke recieved his BS degree from Texas A&M, then his MBA from Texas Tech University, and then got his medical degree at Texas Tech as well. He trained in surgery in Orlando, FL before being accepted into the prestigious Yale University endocrine surgery program.
Luke was the chief of Endocrine Center at Tallahassee Memorial Hospital/FSU for 4 years until joining the "Dream Team" in Tampa. He is loved by his patients for his kind nature as well as his great surgical skills and outcomes. Like all our surgeons, Luke works as a team with the other parathyroid surgeons on every operation to assure the best possible outcome for everyone. Luke is married and has two young children.
---
The Norman Parathyroid Center is dedicated to parathyroid disease only. We operate out of the Hospital for Endocrine Surgery in Tampa. We are the only surgeons in the world that limit their practice to parathyroid disease.
And the best Thyroid Cancer Surgeon too!
Our patients are very fortunate in that Dr Gary Clayman, the world's most respected thyroid cancer surgeon, joined our staff
in September, 2016. He opened the Clayman Thyroid Cancer Center within the same Institute with the Norman Parathyroid Center. Thus our parathyroid patients are afforded access to the best thyroid cancer specialists should they need it. They have a very comprehensive
thyroid cancer website
. We have an entire page on
Thyroid Cancer in Parathyroid Patients
.
---
*Note: The statistics on this page do not guarantee a good outcome for every patient, they simply reflect the fact that we do LOTS of parathyroid operations and our expertise allows us to have exceptional results. Our anesthesia team has done thousands. We've done thousands. BUT--Every patient is an individual and will be treated as an individual to have the best results with the lowest possibly risk and the highest possible cure rate. These excellent results also shows that we follow our patients so we always know how we are doing. We don't guess!
---
---
Read our blog for interesting parathyroid stories. THE BLOG HAS GREAT STORIES!