Top 4 Ways Wegovy, Mounjaro and Saxenda Won't Work to Cause Weight Loss Explained by Expert Endocrine Surgeon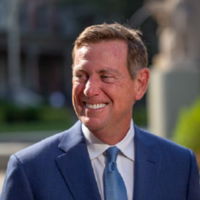 Wegovy, Saxenda, and Mounjaro are three of the new miracle weight loss drugs that make almost all people lose weight in a dramatic fashion. In a previous article I described 10 very different ways Wegovy caused weight loss for me and show how all ten mechanisms work together to cause a sustained and continuous drop of 1.5-2 pounds per week for several months. I called it a miracle drug because it really was for me.
This image provided by Novo Nordisk in January 2023, shows packaging for the company's Wegovy drug. 
The Top Four Reasons Wegovy Doesn't Work
But I found four ways that Wegovy won't work to cause weight loss which is the point of this article. Although I took Wegovy for my weight loss, the same problems I describe here exist for all of the new drugs in this category (Wegovy, Saxenda, Mounjaro, semaglutide, liraglutide, tirzepatide, and others) because they are all very similar drugs that work in very similar ways. Or don't work…
I have no bias I writing this article. I'm an endocrine specialist and well-known endocrine surgeon. Our medical practice performs thyroid, parathyroid and adrenal surgery—more than anybody else in the world. We are surgeons. We do NOT do weight loss of any kind and never have. So, this is an unbiassed account of how Wegovy and the other drugs will not work for some people written by an expert in the field of endocrinology who took the drug. We do not see patients for weight loss and we do not write prescriptions for Wegovy or any of the other drugs. See my article on the 10 ways Wegovy DOES work as a miracle drug. But ss an endocrine expert, these are the four ways I found how Wegovy will NOT work to cause weight loss.
Wegovy, Saxenda, and Mounjaro Won't Work for Four Reasons:
Wegovy will not work if you snack between meals
Wegovy will not work if you continue to eat deserts and sweets
Wegovy will not work if you continue to eat unhealthy food
Wegovy will not cause weight loss if you don't put forth some effort
In my previous article about how Wegovy works to cause weight loss, I documented my 4-month experiment with this drug. As part of the experiment I purposefully did NOTHING different than I always did. I ate everything I used to eat. I didn't cut out carbs. I didn't increase my daily activity. I didn't start a new exercise program. I didn't purposefully cut out alcohol and bread. All I did was inject myself with a "pen" once a week and let the drug do all the work. Yet with very little effort on my part, I lost 25 pounds in 4 months, going from 195 to 170 pounds and feeling much better. BUT I found four ways that Wegovy won't work:
1) Wegovy Will Not Work if You Snack Between Meals.
If you have a habit of snacking in between meals, then you need to break that habit or Wegovy won't work. I previously documented that the #1 way Wegovy (and Saxenda and Mounjaro) cause weight loss is that you simply cannot eat a full meal. The lower starting dose didn't have much of this effect for me, but once I got to the 1.7 mg injection dose this effect was immediately noticeable. When I put my usual amount of food on my plate, I simply could not eat it all. It seems that you are full when you have eaten half of what you would normally eat. The sense of fullness you get after a big meal just seems to come on rather quickly after about one fourth of my typical meal, and by the time I ate half of my usual portion I was full. Eating any further feels quite uncomfortable and you feel "stuffed". It feels bad to eat an entire meal the size I used to. I just can't do it.
However, this feeling of fullness goes away about 2-3 hours after a meal, so you can eat again in a few hours if you want to. Feeling full is what stops you from eating and prevents you from eating a full plate. Feeling uncomfortably full stops you from getting a second portion and even stops you from eating desert even if it is right in front of you. But not eating because you feel like you are going to burst is very different from not having an appetite which simply means you are not hungry.
I documented that the #2 way Wegovy causes weight loss is that it takes away your appetite. The makers of these GLP-1 drugs will tell you this is one of the primary functions of the entire class of drugs called GLP-1 agonists which are designed to mimic the naturally occurring hormone glucagon (thus the name Glucagon-Like-Peptide, or GLP-1 for all the drugs in this class). Glucagon is normally released from the pancreas after we have a big meal and signals our brain to stop eating. It gives you that "sense of fullness" which is termed satiety. When you inject the GLP-1 agonist under your skin every week, you have an extra dose of this man-made glucagon stimulating the satiety center of your brain 24/7. Thus, you don't really get very hungry—and it is truly remarkable. I found I could go many hours without food and I'm not hungry.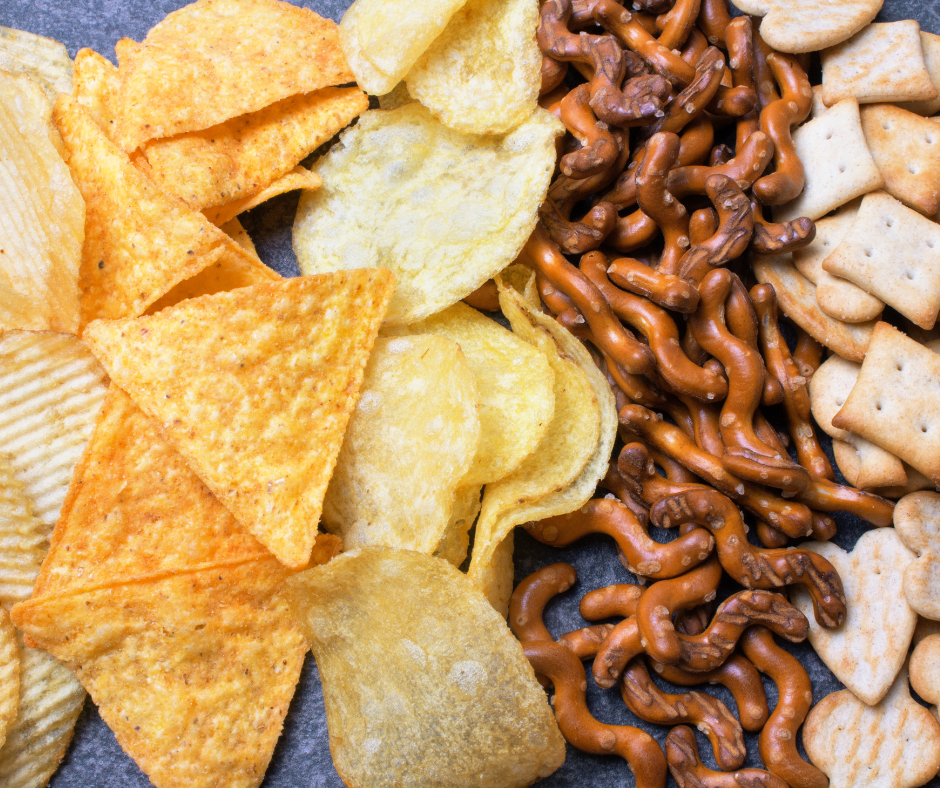 But here is where Wegovy and Saxenda and the others could fail to cause weight loss. Once the feeling of fullness is gone a few hours eating, it is very easy to eat again. This often happens out of habit. Or it happens because there is food around. Snacking in between meals is easy to do. Once the sense of fullness is gone, you are free to eat again. And I found if there was some food available—heaven forbid somebody just opened a bag of chips—I could easily grab a handful and consume them as I always did. I couldn't do it right after my meal, but a few hours later no problem. Give me them Ruffles!
Thus, snacking between meals is the true Achilles Heel of these miracle diet drugs. As I discuss below, you need to set yourself up for success by avoiding snacking and 'grazing" in between meals.
2) Wegovy will not work to help lose weight if you continue to eat deserts and sweets.
In my previous article I describe how Wegovy took away my craving for foods. I didn't crave my favorite chicken alfredo any more, nor did I crave any other food that sounded good or I saw on TV. But for some reason, sweets were different. Even though I could not possibly eat a desert after consuming my meal—because I was so full, the deserts still sounded good to me. I didn't desire another helping of mom's meatloaf, but I did desire a piece of pumpkin pie or birthday cake. I just couldn't eat it after my meal—it made me too uncomfortable.
But in between meals, I found I still wanted sweets, and I still craved some ice cream with chocolate sauce and nuts. And this continued (non-suppressed) craving for sweets combined with the loss of the sense of fullness a few hours after a meal means that if I was not careful, I would just put off that piece of pie until later. The opportunity exists to just delay the desert for a few hours after the meal when I wasn't uncomfortable and I could easily eat the desert and thus ruin my attempts at losing weight.
So once again, it is eating/snacking in between meals that is the biggest way Wegovy (and the other GLP-1 agonists) will not work to cause weight loss. And snacking on sweets is the killer of this diet.
3) Wegovy will not work to cause weight loss if you continue to eat unhealthy food.
Just last week the FDA approved the use of Wegovy (and presumably the other drugs in this class) for use in children 12 year of age and up. Yesterday, (01/09/23) the American Academy of Pediatrics came out with their formal recommended that children as young as 12 years old be treated with weight loss drugs (and weight loss surgery for children as young as 13). Of course, the background to this is the epidemic of morbid obesity in our youth due to the dreadful eating habits that have been adopted by children over the past few decades.
Never before has food been so readily available. There is very little effort necessary to find food—it is on every corner in every town. Worse yet, the most readily available food is highly processed, highly refined with high sugar and high fat content. Fast food is everywhere in our society, and despite the appealing taste of these meals, they are typically high in fat, high in calories, and the portions are simply way too big. It is too easy to "super-size" your meal that is already unhealthy in its content.
I have little doubt that Wegovy will not work as intended (as fast, as much, or not at all) if the user does not change the TYPE of food that they eat. The drug will keep you from eating as much—that is what it is very good at. But you still have the choice to order the biggest burger and the super-size fries that you dip into mayonnaise. And if you do, failure is coming your way.
4) Wegovy will not cause weight loss if you don't put forth some effort.
As part of my 4-month experiment taking Wegovy to lose weight, I made no change in my diet and still ate everything I usually did. I purposefully let Wegovy do all the work and I made little effort to eat better or less. It just happened. The drug gets all the credit.
However, I was starting from a position of relatively good eating habits. I eat out at restaurants several times per week, but I almost never had fast food. I was always conscious of portion size and was only 25 pounds over where I really wanted to be. So my eating habits were not that bad and I didn't have to work on cutting out the big burger several times per week.
But there is little doubt that the morbidly obese patient has developed bad eating habits that include unhealthy foods which are high in saturated fat, high in carbohydrates, high in processed sugars, and high in calories. This is the challenge that must be overcome.
Wegovy will do most of the work in helping you lose weight, but if you don't put forth some effort it will fail and you will not lose the amount of weight that these drugs are capable of. Or worse yet, it will fail completely and you won't lose any weight at all.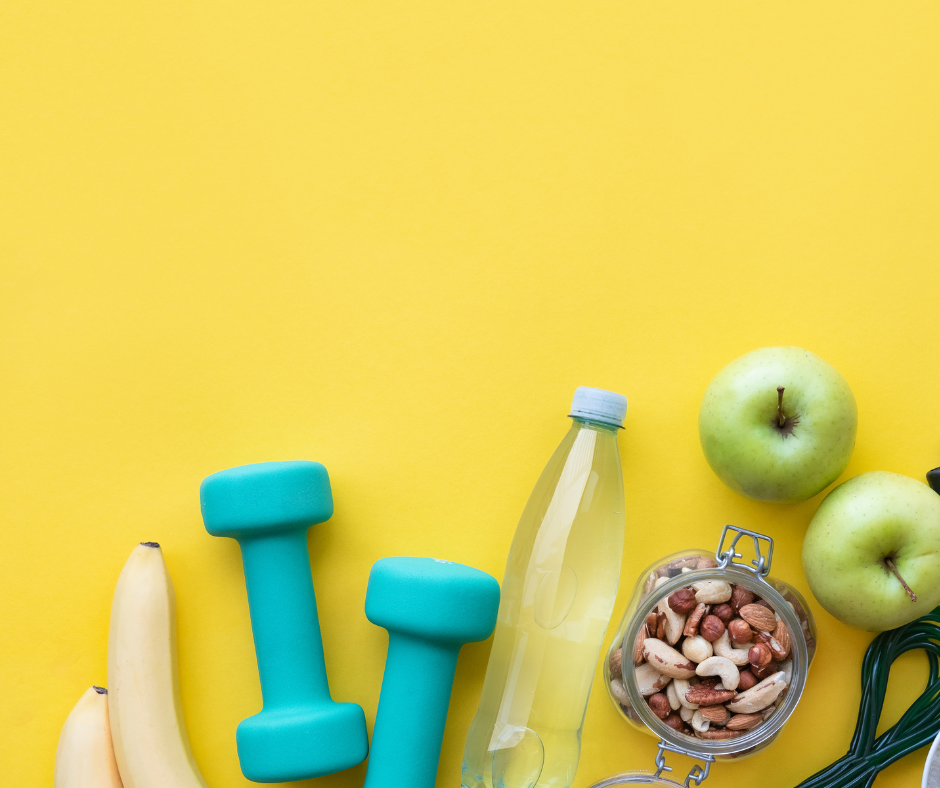 In my next article I write about the 5 ways to INCREASE weight loss on Wegovy. If you do the right thing and follow these 5 guidelines, you are very likely to have a life-changing alteration in your body weight and overall health. Wishing you good luck!
---
About the Norman Parathyroid Center
Located in Tampa, Florida, the Norman Parathyroid Center is the leading parathyroid gland tumor treatment center in the world, performing nearly 3,800 parathyroid operations annually at the new Hospital for Endocrine Surgery. Well known for cure rates over 99% via an operation that typically lasts about 20 minutes, the Norman Parathyroid Center's success centers on a teamwork approach by the most experienced parathyroid surgeons in the world.
www.parathyroid.com | (813) 972-0000
About the Clayman Thyroid Center
Founded by one of the nation's best-known thyroid surgeons, the Clayman Thyroid Center is the highest volume thyroid cancer referral center in the United States. Operating at the new Hospital for Endocrine Surgery, the Center boasts the most experienced thyroid surgeons in the US who provide personalized care allowing the greatest opportunity for cancer cure, wellness and cosmetic, and functional, outcomes via all types of thyroid surgery from minimal incision to scarless thyroid surgery to advanced cancer care.
www.thyroidcancer.com | (813) 940-3130
About Hospital for Endocrine Surgery
The Hospital for Endocrine Surgery is a campus of HCA Florida South Tampa Hospital focused on compassionate patient care and highly specialized treatment of endocrine tumors. We provide a wide array of services necessary for the diagnosis and surgical treatment of tumors of the thyroid, parathyroid and adrenal glands. Our team includes doctors, surgeons, nurses and technicians who have dedicated their careers to delivering the highest cure rates using the most advanced techniques available. HCA's Hospital for Endocrine Surgery is the nation's highest volume hospital for thyroid, parathyroid, and adrenal tumors and cancers.
www.hospitalforendocrinesurgery.com
---
Disclaimer: Dr Norman and his partners and associates at the Hospital for Endocrine Surgery do not provide advice about weight loss. This article is meant to be informative and educational and is not meant to give or provide any medical advice. The author is not a weight-loss physician and does not provide weight loss advice and does not prescribe Wegovy or any other weight loss drugs. It is important to note that Ozempic and Mounjaro are only approved for diabetes at this time, but many people are trying them for their weight loss properties. We are not advocating the off-labeled use of these diabetes drugs for weight loss. Any weight loss program should be taken very seriously and should only be done with the oversight of a physician qualified to provide advice and treatment. Please note that all of these drugs have potential side effects. None of the potential side effects were discussed in this article.
It is important to note that Dr Norman's experience with Wegovy is his personal experience and yours may be very different. Dr Norman is not advocating for the use of these drugs off-label, and notes that any person taking these drugs should be under the care of a licensed professional who is expert in their use and potential side effects.
---
---