Everything You Want to Know About Life After Parathyroid Surgery... But Were Afraid to Ask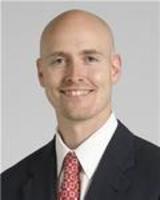 Life After Parathyroid Surgery
Having to undergo surgery invariably generates a fair amount of anxiety. We wonder what it will be like to go through it, what we will feel like afterwards, how much pain we will experience, what our limitations will be, and what might go wrong. I perform surgery solely on patients with parathyroid disease with thousands of parathyroid operations being performed at our Center each year. Many of my patients approach their surgery with the same thoughts and questions, and as with many things in life, not knowing what to expect can often lead to fear and anxiety. The best way to minimize this anxiety in my patients is to inform them as much as possible about what to expect before, during, and after their surgery. Here I will focus on everything you need to know about life after your parathyroid surgery.
Life After Parathyroid Surgery: The First Few Hours
I am assuming that those reading this will already be familiar with what hyperparathyroidism is, and why and how it is treated. While I am not going to go into detail about the time leading up to surgery or the parathyroidectomy itself, a few things should be mentioned to set the stage, so to speak. Patients who undergo surgery at Hospital for Endocrine Surgery spend approximately 30 to 40 minutes in the operating room. The surgery itself in most cases takes between 15 and 30 minutes and is performed through a centered 2cm incision in the lower part of the neck just above the breast bone.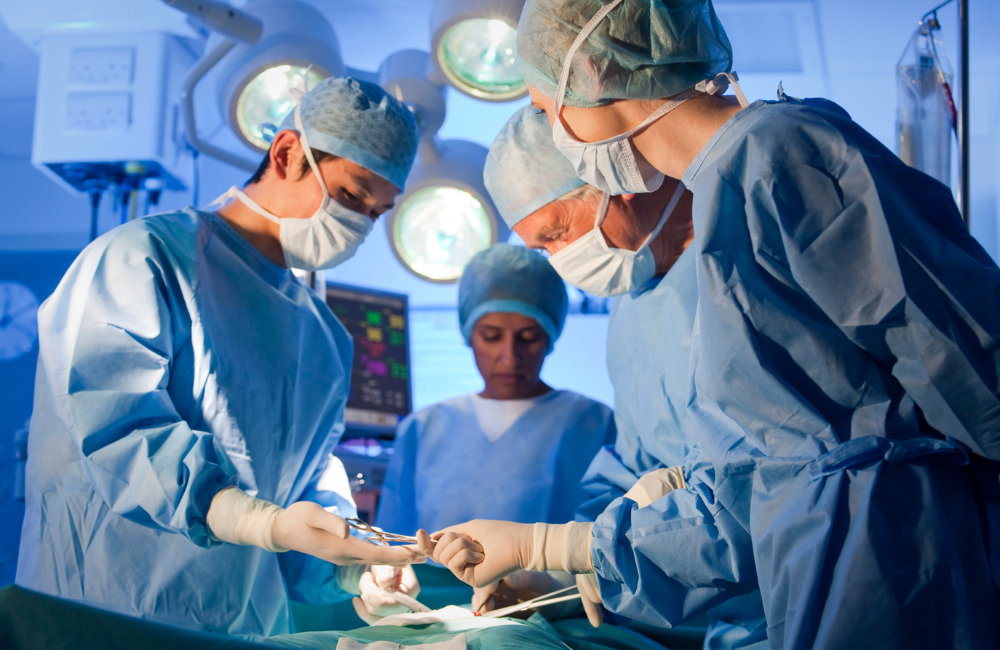 How Long Will It Take To Recover From The Anesthesia After My Parathyroid Surgery?

Our patients spend about 90 minutes in the recovery room, and while they are pretty groggy at first, this is short-lived and they spend most of that time awake and alert, often chatting with their recovery room nurse and family members who are brought into recovery with them 30 minutes for so after their surgery. For such a short operation the medications used are all very short-acting and therefore out of your system very quickly. Most patients are able to do normal activities right away and our patents from out of state often go out to dinner the night of their surgery.


How Much Pain Will I Feel After My parathyroid Surgery?

While patients feel some discomfort after parathyroid surgery, it is quite mild in general and short-lived. The most common symptoms patients experience in recovery is a sore throat and stiffness in the muscles in the back of the neck. These symptoms decrease rapidly and are fairly minimal when patients are discharged in most cases. Strong pain medicine such as narcotics are not necessary with patents only needing over the counter pain relievers such as Tylenol and ibuprofen, and usually only for a day or two.


Will I Notice Any Improvement In My Parathyroid Symptoms Right Away?

Most patients with hyperparathyroidism suffer from a constellation of sometimes debilitating symptoms and are excited to feel better after their parathyroid surgery. While improvement in many of the common symptoms takes some time to develop, one common symptom - bone and joint pain - resolves immediately after a successful operation. I have had patients wheelchair bound for years with crippling bone and joint pain from this disease who were up and walking in the recovery room. While not always as dramatic as this, many patients with chronic pain notice that it is gone in the recovery room like someone has flipped a switch to the "off" position.
Life After Parathyroid Surgery: The First Few Weeks
Will I have To Take Medication and For How Long?

Nobody likes to take medications and a common concern of my patients is that after removal of one or more of their parathyroid glands they will have to take medications for the rest of their life. Fortunately, this is not the case as we only need one parathyroid gland for us to have normal parathyroid function. My patients all take aver the counter calcium supplements for the first three weeks following surgery, but there are no long term or new prescription medications that are needed.


Will I Still Have To Take My Thyroid Medication After My Parathyroid Surgery?

Many of the patients I operate on for hyperparathyroidism also have an under active thyroid gland and take thyroid hormone replacement. A common source of confusion for my patients is the notion that the thyroid and parathyroid glands are related, and therefore removing one or more parathyroid glands will affect their thyroid as well. This is not at all the case, and parathyroid surgery has no affect on the thyroid or your need to take thyroid medication.


What Limitations Will I Have and How Long will I Need To Take Off From Work?

As mentioned above, the recovery after parathyroid surgery is in general not a difficult or debilitating one. Most patients can do normal activities right away, and there are no har and fast restrictions on a patient's activities after parathyroid surgery. As soon as they feel up to doing something (like exercising) they can do it. While it depends a bit on the type of work a patient does, in general you will only need miss one or two days of work after your parathyroid surgery.


Will I Have To Come Back To See You After My Parathyroid Surgery For A Post-operative Visit?

Many of my parents travel a long way to have their surgery at our Hospital For Endocrine Surgery, either within the state of Florida or from other states across the country and even from other countries. Coming back for a post operative visit would therefore be a logistical problem for many of my patients. Fortunately, a post-operative visit is not necessary. There are no sutures that require removal and all my patients are given my cell phone number and they are encouraged to use it if they have any questions or concerns after their parathyroid surgery. Fortunately, post-operative problems are quite uncommon and nearly all can be managed over the phone.


When Will I Notice Improvement In My Parathyroid Symptoms?

Most patients are anxious to know when they will notice an improvement in any symptoms that have been caused by their parathyroid disease - symptoms such as chronic fatigue, anxiety, depression, irritability, acid reflux, memory loss, inability to concentrate, muscle cramps and weakness. In most cases, my patients note improvement in these symptoms in the first few days or weeks after their parathyroid surgery. In rare cases patients do not notice symptomatic improvement for several months or not at all.
Life After Parathyroid Surgery: The First Few Months
Blood Pressure

Most of the noticeable improvements in symptoms occur in the first few weeks following your parathyroid surgery. However, during the ensuing months other improvements can occur. Parathyroid disease is known to worsen hypertension and make it more difficult to control. While high blood pressure does not resolve completely in most patients, it can become easier to control after your parathyroid surgery in 6 months to one year your doctor may be able to reduce the number of medications you take to control your blood pressure or lower the doses of your these medications.


Hair Loss

Many patients with parathyroid disease develop hair loss, most commonly in a frontal pattern. In the first 6 months to one year you may notice a reduction in hair loss or even regrowth of hair.

Atrial Fibrillation

Hyperparathyroidism is known to cause excitability of the cardiac conduction system which leads to arrhythmias such as atrial fibrillation. After the 6 months to one year after your successful parathyroid surgery you may note that your atrial fibrillation resolves, which can eliminate the need for rate controls medications and blood thinners.
Life After Parathyroid Surgery: The First Few Years
Most improvements will be seen in the first few weeks or months after your parathyroid surgery, but improvements can still be seen years later. One of the end organ complications that hyperparathyroidism causes is accelerated loss of bone density leading to osteopenia and osteoporosis. While damage to your kidneys, heart and brain is not reversible following successful treatment (which is why this disease should always be treated as soon as it is diagnosed), bone density DOES improve in most cases. This is a gradual process and typically takes years to run its course. Your doctor should monitor your bone density with a DEXA scan every two years after your parathyroid surgery until the improvements plateau.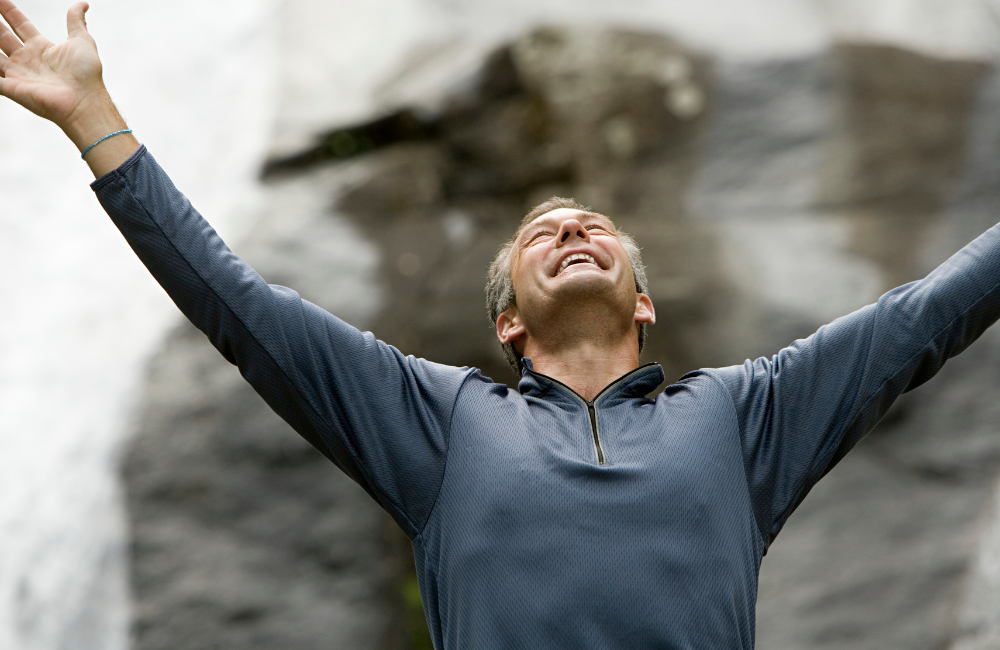 Conclusion
I hope this has been helpful for anyone considering undergoing parathyroid surgery. Knowing what to expect before and after your surgery can really reduce the anxiety that accompanies going through any operation. Please visit www.parathyroid.com for a wealth of additional information about the normal function of parathyroid glands, parathyroid disease, and surgery to treat parathyroid disease.
---
---
---